A medical student who sustained burns after a portable phone charger set fire to her bedroom says the device "exploded like a firework".
Katy Emslie, a 26-year-old student from Aberdeen, was injured on Friday night after waking in the early hours to see "smoky soot in the air" as her EE Power Bar charger set fire to her carpet.
She suffered burns as she attempted to stifle the flames and spent more than five hours in A&E.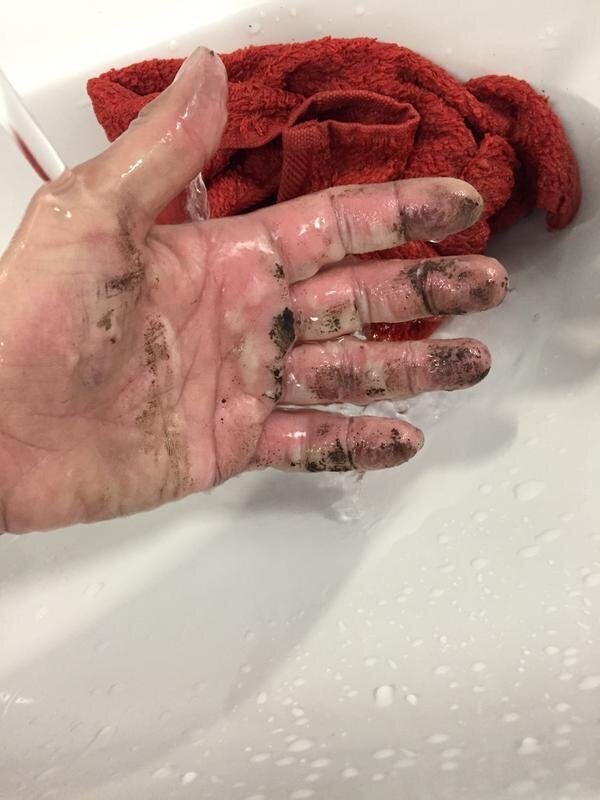 Katy required treatment in hospital
The power bar was plugged into her laptop and was charging at the time of the incident.
EE told HuffPost UK: "We're sorry to hear about Ms. Emslie's experience. All of our products undergo stringent safety tests. This is an isolated incident and we're in contact with the customer to investigate the cause of this issue as a matter of urgency."
For those worried about their EE power bar, the company said: "Anyone can return their Power Bar if they no longer wish to be part of the scheme, they just need to hand it back to an EE retail store."
Thousands of power bar devices are in circulation in the UK and they are popular with festival goers and power-hungry smartphone users.
"At that point I was like 'Oh my god something has exploded' so I got out of my bed."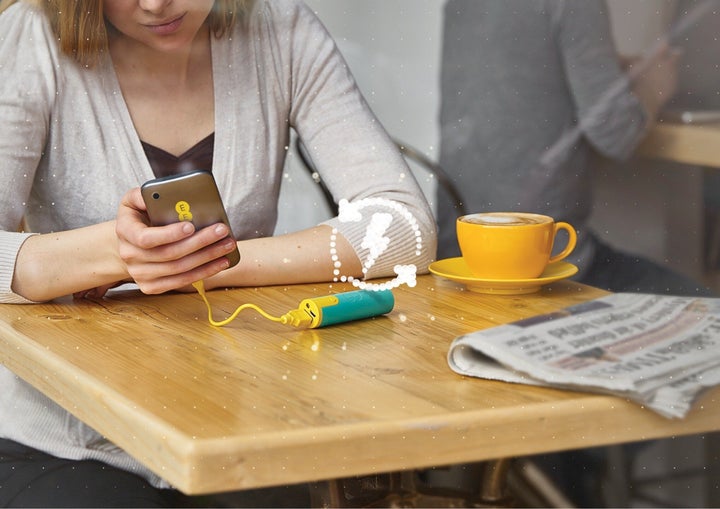 The EE Power Bar is aimed at power-hungry smart phone users
She continued: "The yellow wire was still on my desk, but I looked down and there were flames underneath my bed, so I grabbed my bed and lifted it up.
"I was screaming for my mum to come through at this point and trying to get the flames out with my hands.
"My hands smelt of firework, my clothes smelt of firework, my hair smelt of firework. My pillow has black soot on it, so it obviously went past my pillow and missed my head by about six inches. It could have landed on my bed and I might not even be here."
The company says it is in touch with Katy and her family as its investigation continues.