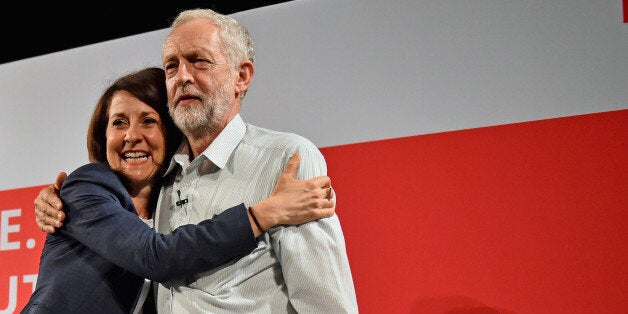 Hip hop, vests and biscuits all came under the spotlight today when Labour leadership contenders Jeremy Corbyn and Liz Kendall took questions from Mumsnet users.
The pair, seen as representing the left and right wings of the party respectively, spent an hour answering questions this afternoon, which ranged from the serious to the silly.
Ms Kendall revealed she does not have a favourite biscuit, instead preferring to snack on popcorn.
In a rare insight into his fashion sense, Mr Corbyn told one Mumsnet user where he bought his vests.
Here are the best bits from the discussion: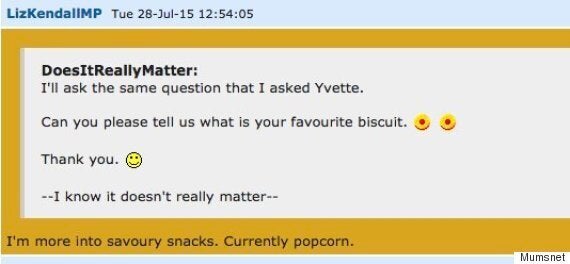 Jeremy Corbyn did not reveal his biscuit of choice, leading to speculation on Twitter:
Jeremy Corbyn on his vests: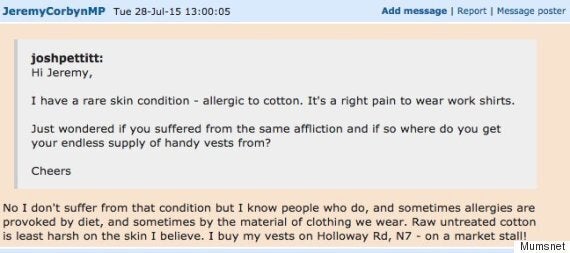 Liz Kendall on why she loves Public Enemy:

Jeremy Corbyn on why he won't withdraw from the leadership contest:

"This is the most embarrassing thing I have ever heard," he said.