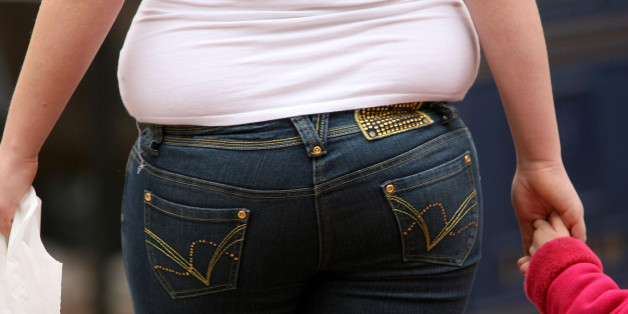 Anthony Devlin/PA Wire
David Cameron is set to announce controversial new plans to suspend or cut benefits for overweight people who refuse to shed the pounds - but the proposals have been met with dismay.
The rules could also extend to those who refuse treatment for drug and alcohol addiction.
According to the Independent, the prime minister will announce during a trade visit to Singapore: "We must look at what we do when people simply say no thanks and refuse that help but expect taxpayers to carry on funding their benefits."
The government found an unlikely ally in the form of Katie Hopkins, who tweeted…
Let's go chubsters. Cameron says he's stopping your benefits if you don't do something about it. Time to wiggle those tail feathers.

— Katie Hopkins (@KTHopkins) July 29, 2015
Hopkins has voiced many a controversial opinion about obese people, including labelling them "lazy" and saying that "all fat people want is an excuse".
Obesity costs the UK £47billion a year - more than armed violence, war and terrorism, according to the Guardian.
The proposals were slated by many…
So, basically Cameron's govt' is concern trolling people who don't match BMI standards. AND WILL CUT THEIR BENEFITS: http://t.co/T6kiQ9N0rw

— Lyndsay Kirkham (@Lyndsay_Kirkham) July 29, 2015
Fat people to lose benefits says the PM who cuts public health funding + fails to tackle junk food/sugary drinks: http://t.co/GBqdGZFUk2

— The NHA Party (@NHAparty) July 29, 2015
This Tory government just keeps getting worse. http://t.co/MyjRSZL2w9

— Cameron Roberts (@Falsum) July 29, 2015
So today I learn that I run the risk of losing benefits because i'm super morbidly obese.. Yeah, chronic disability will do that to you.

— MJ (@HereBeSin) July 29, 2015
Cutting benefits of 'obese' people - based on BMI? On weight-related health conditions? GP weight bias? Hot or Not rating? WHAT THE FUCK.

— Emily (@emmielouli) July 29, 2015
No to sugar tax but it's ok to "fine" those who are obese: behaviour change comes through education, not punishment http://t.co/X2aN7YSzhq

— Charlotte Robin (@CharlotteRobin) July 29, 2015
This is repellent http://t.co/Ch3D2hSSXa

— CarolineJMolloy (@carolinejmolloy) July 29, 2015
@Independent Yeah cos that'll help those on already stretched budgets eat healthier

— Elaine Chapman (@roversfour) July 29, 2015
If our PM wants to cut sickness benefit for people with alcohol dependency,tell him not to shut UK addiction services http://t.co/yPkt1vdisO

— Tony Rao (@oldagepsych) July 29, 2015
Although some did support the idea…
It's not fair on taxpayers to fund worklessness through obesity

Obese must get treatment or lose benefits says PM

July 29, 2015
@Independent Good! Obesity is self-inflicted for the vast majority. http://t.co/Jr31csFfH6

— John (@ReadMyWebsite) July 29, 2015
SEE ALSO: