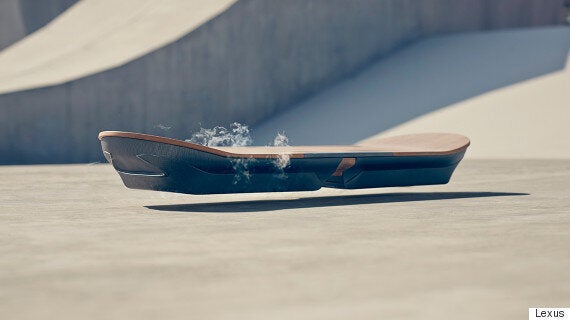 On August 5 the world will see whether this wonderful invention is everything we want it to be.
In another typical teaser released yesterday, Lexus raised our hopes by showing off a glorious series of close-up shots of the board and its rider, skateboarder Ross McGouran. Excitement overload.
A more disappointing fact is that we are yet to see McGouran (or anyone else) on the board -- an obvious ploy to keep people guessing about what will happen next week. The ploy is working.
If the hoverboard works, it will be a true engineering feat.
Using liquid nitrogen-cooled superconductors and permanent magnets, Lexus claims that it has 'one of the most advanced' hoverboards the world has ever seen.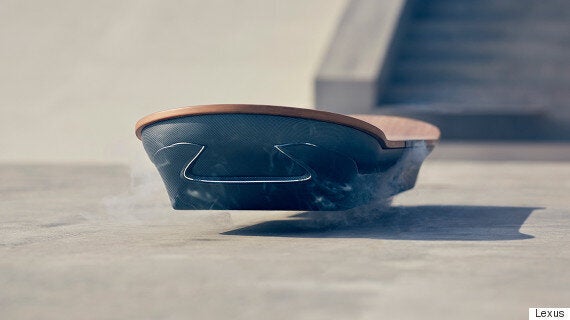 Made using a blend of strong lightweight materials, the hoverboard has a bamboo surface while its secretive power source is hidden from view with what looks like a carbon-fibre mesh body.
Catalin Alexandru Duru, who created the hoverboard, took 12 months to perfect the contraption and says he was inspired by Back To The Future.