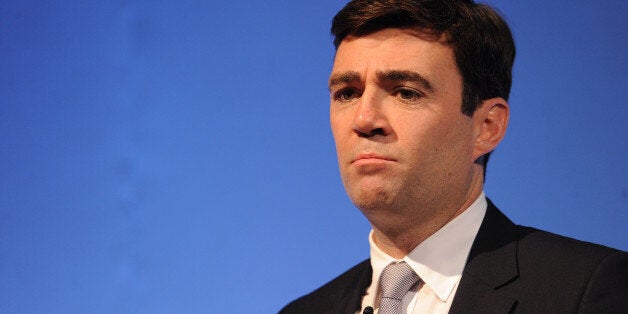 Andy Burnham has insisted he has never worn mascara.
The Labour leadership candidate was quizzed by Mumsnet users on Wednesday. Forum user 'JeanBillie' asked the shadow health secretary what he thought of "all the 'sexy eyes'/Bambi stuff" that he gets in the media.
"Hope you don't think it's rude to ask, but I wondered whether it gives you a bit of insight into how female politicians are scrutinised for their looks.... or not?" she asked.
Burnham replied: "I've never thought of it like that, but it's a good question. I don't think what I get is anything like as insidious as what many of my women colleagues are subject to.
"But since you've asked, yes, I do find the Daily Mail's obsession with my eyelashes and attempts to claim I dye my hair more than a little odd. For the record I can assure you I have never worn mascara nor purchased a bottle of Just for Men."
One 2008 Daily Mail article carried the headline: "Who's a pretty boy then? Labour minister Andy Burnham glams up for Question Time".
The article began: "Part of his remit includes sport and the new Culture Secretary's well-groomed appearance would put some of our preening football stars to shame.
"But one wonders what our heroes of the rugby field and cricket pitch would make of Andy Burnham with his long eyelashes, trim eyebrows and what may be a touch of mascara."
Burnham also faced the inevitable Mumsnet question of what his favourite biscuit. But said he preferred chips.
"I'm told that I have to tell you what my favourite biscuit is. But I'm afraid I'm going to depress you all by saying that I don't have a sweet tooth and don't eat biscuits. But give me a beer and chips and gravy any day," he said.
Former Labour leader Ed Miliband had his looks scrutinised intently during the general election campaign, with a lot of focus placed on whether he was "weird" or if he could eat a sandwich in an attractive enough manner.