A 19-year-old from Newcastle has been convicted of planning a mass murder at his former college, who he blamed for his "miserable life".
Following a trial at Newcastle Crown Court, Liam Lyburd was found guilty on Thursday of plotting to kill students and teachers at Newcastle College.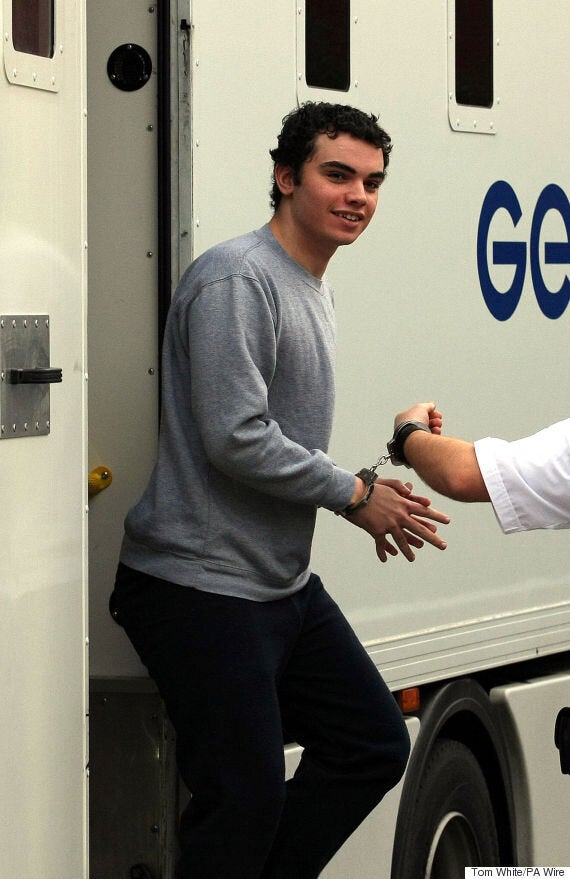 Photo dated 6/11/2014 of Liam Lyburd, who has been convicted of planning mass murder at his former college
The teenager learned how to make pipe bombs and put together a Glock semi-automatic handgun from parts he bought off the internet. The former Newcastle College student told the jury he was trying to get the attention of online friends, that he was an internet troll, and said he had no intention of harming anyone.
He added buying the handgun was as easy as "buying a bar of chocolate".
Lyburd pleaded guilty to nine charges relating to making five pipe bombs, two home-made explosive devices, possessing a handgun, bullets and CS gas, but denied eight charges of possessing those items with an intent to endanger life at Newcastle College. He was convicted of all eight counts.
During the trial, the court heard Lyburd blamed the college for his "miserable life" and making him look like a "fool".
Undated handout photo issued by the Crown Prosecution Office of item recovered from the home in Newcastle of Liam Lyburd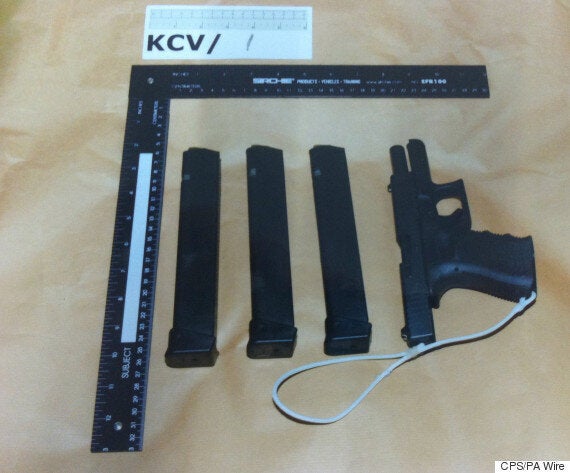 In a note about Newcastle College, which he deleted from his computer but was recovered by an IT specialist, Lyburd said he would show no mercy in the attack, Sky News reports.
According to ITV, the note read: "You people ruined my whole life, don't expect me to show mercy today. No one disrespects me and gets away with it.
"I'll teach you people a little lesson on respect with my 9mm jacketed hollow points. Fantasy will become reality today for sure. It's time for extreme civil disobedience and yes, people will die, there's no question about that."
The teen was expelled from the college for "shocking" behaviour.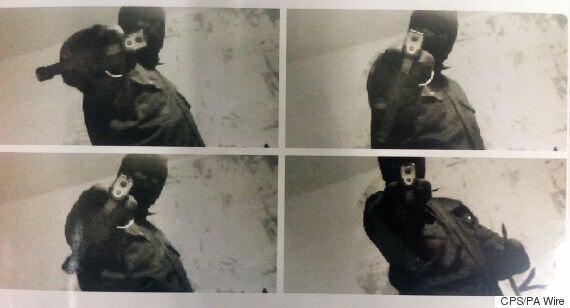 Undated handout photo issued by the Crown Prosecution Office of pictures recovered from the laptop of Liam Lyburd. The teenager accused of plotting mass murder at his former college wrote a note on his laptop blaming the establishment for his "miserable life" and making him look a fool, Newcastle Crown Court heard.
He told a girl on Skype he wanted to kill, referencing the Anders Breivik massacre in Norway.
The jury also heard Lyburd told police he was going to "shoot a bunch of people", and blow up Newcastle College, according to the BBC.
Police officers found a black "kill bag" containing a balaclava, safety glasses and pipe bombs with nails taped to them.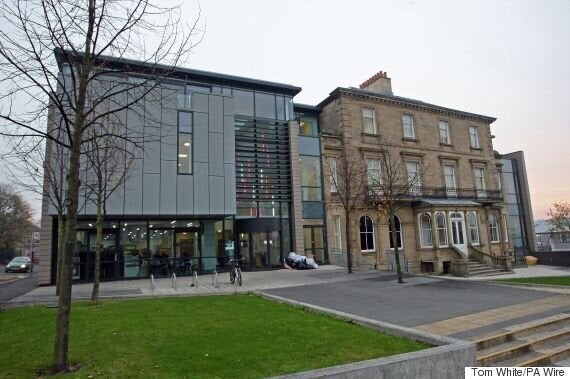 Newcastle College, where Lyburd plotted a mass murder
Lyburd has been told by the judge to expect a "lengthy custodial sentence" when he is sentenced in September.
"What may have begun as fantasy was all too real," said Judge Paul Sloan QC.
The plot was foiled following a tip off from a member of the public, which led to Lyburd's arrest in November.