A man has died after falling into a chimney of a seven-storey building in central London, police have said.
The man was on the roof of a residential building on Great Cumberland Place, Westminster when he fell backwards into the chimney.
Police said they were called at 1am today (Friday) and found his body at the base of the chimney in the building's lower basement.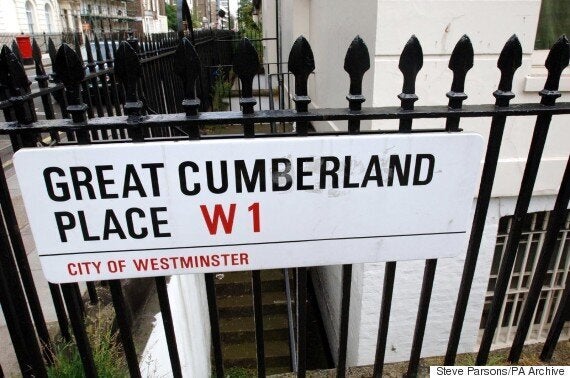 The man fell down a seven-storey chimney of a building on Great Cumberland Place
The 20-year-old's next of kin have been notified and the death will be referred to the coroner.
Police, London Fire Brigade, Air Ambulance and Ambulance Service attended.
Inspector Ian Bond of Westminster Police, said the recovery of the body had been "protracted and difficult", adding: "Our thoughts are with the young man's family at this sad time. "