An exceptionally rare white sequined glove owned by Michael Jackson was sold yesterday for $64,850 (£40,863) at auction.
Globally revered as the king of pop culture and music, Jackson was also recognized for his iconic sense of fashion.
The media called Jackson 'The Gloved One' because he adopted the habit of wearing a white rhinestone glove on his right hand, creating an instant sensation.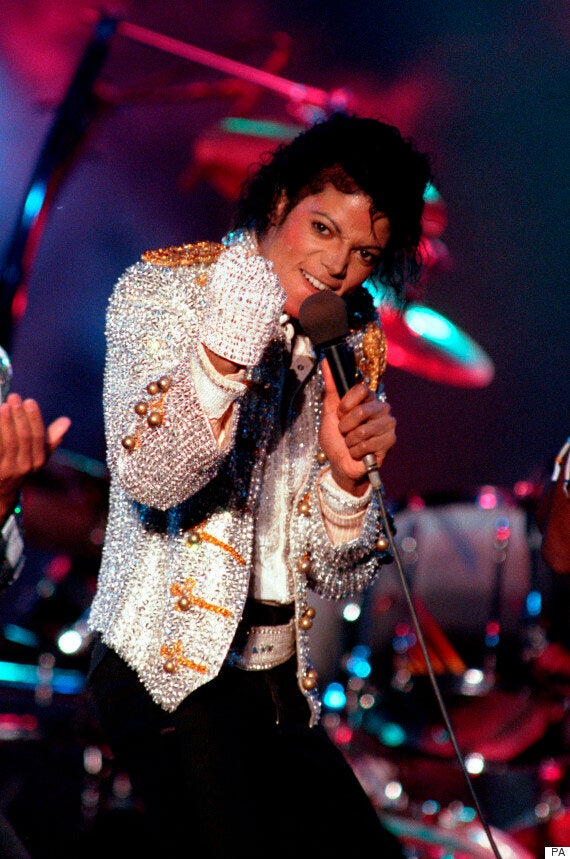 Michael Jackson's single glove became an integral part of his iconic look and performance
The glove being auctioned was given by Jackson in1984 to his personal artist, Paul Bedard. Jackson commissioned Bedard to create more than a dozen paintings for Jackson's home and for Neverland Ranch. Bedard's paintings featured historical figures, Abraham Lincoln, George Washington, Albert Einstein and E.T., all of whom were depicted wearing a sequined white glove on their right hand.
Included in the lot are images of art Bedard created for Jackson,, a photo of Bedard wearing the glove and a 2005 typed declaration signed by Bedard attesting to his ownership of the glove and its authenticity. Bedard had previously sold the glove to a private collector in 2005.
Nate D. Sanders Auctions, who handled the sale, also parted with a prototype jacket worn by Michael Jackson for the creation of the 'Bad' video and album cover. This jacket, not even the final garment but one which inspired it, went for $12,500.
More memorabilia is going on sale in the UK, with items from films including 'Star Wars', 'Star Trek' and 'Pirates of the Caribbean' all being given up for auction by Odeon World. How much would you be willing to part with for a genuine Stormtrooper's helmet? Details on that here...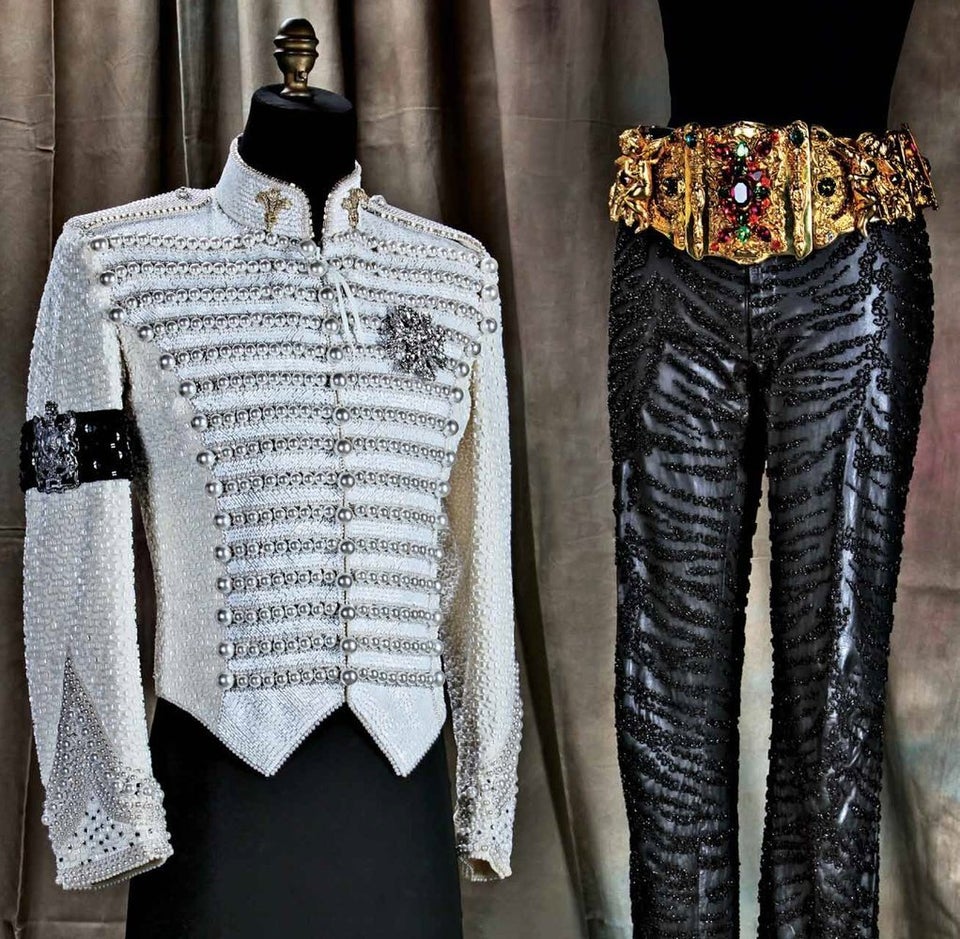 Michael Jackson: King Of Style
Popular in the Community