A 'suspect package' has been blown up by bomb disposal experts at the 2015 Brighton Pride parade after a suspicious bag was found on the city's seafront.
The Brighton Pride parade was delayed for an our and a half and the route was changed, as Sussex police cordoned off the area around the package.
A van carrying explosives officers could be seen in a picture from the LGBT event posted on Twitter, and the parade was moved away from the package's location.
The event - one of the biggest Pride celebrations in the country which has attracted performers from Boy George to Paloma Faith - travelled from Lansdowne Place, along Western Road and then followed its original route from Brighton's clock tower.
A statement from Sussex Police said: "Sussex Police have identified a suspect package on Brighton seafront. A cordon has been put in place and expert explosives officers are on route. There is no immediate risk to the public and we ask that you respect the cordons in place and the officers dealing with the incident."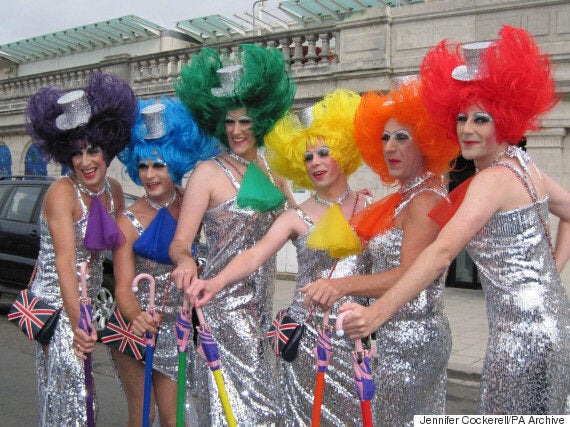 Brighton Pride is now a hugely popular event
Chief Superintendent Nev Kemp said: "We are working with Pride organisers to resolve the situation as quickly as possible and ensure the safety of those attending Pride celebration as well as those going about their daily business in the city."
Spectators were waiting for Brighton Pride's 25th anniversary celebration to begin.
Sussex Police confirmed that the parade was "well underway" and asked spectators to "please be patient".