Glaciers have melted to the lowest levels since record keeping began more than 120 years ago, experts have revealed.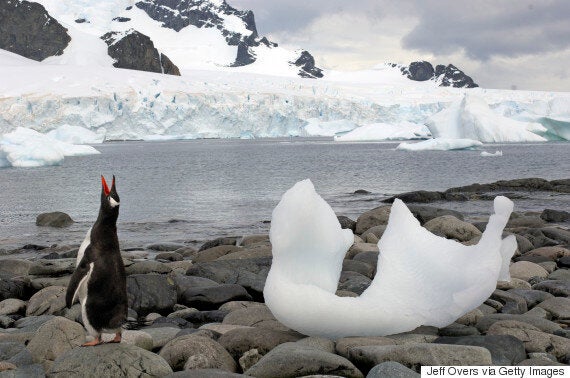 The WGMS report states that the first decade of the 21st century saw the fastest loss of ice since scientists began tracking it in 1894.
The report states that there has been a "steady increase in mass loss from the mid-19th to the early 21st century", with the last decade (2001 to 2010) being "clearly the most negative".
"Globally, we lose about three times the ice volume stored in the entirety of the European Alps every year," Michael Zemp, director of the WGMS and lead author of the study, told The Huffington Post.
Data gathered in the past five years suggests that melting is "getting worse", says Zemp, with up to 90% of the glaciers in the European Alps potentially disappearing by the end of the century.
"We're getting used to the message that glaciers are melting," Zemp said. "But we should not get too used to it."
This latest report comes just a few months before world leaders are due to meet in Paris for the United Nations Conference on Climate Change.
The planet's leading scientists have emphasised the importance of reaching a deal, saying there is "no plan B" if the talks fail.