A PR stunt to help improve the image of Iran backfired spectacularly when police mistook a van emblazoned with 'Iran Is Great' as a bomb threat.
The vehicle was parked outside the Science Museum on Exhibition Rd, London, when the drastic decision to evacuate was taken.
We have evacuated the Museum as a precaution and will have an update to share soon.

— Science Museum (@sciencemuseum) August 3, 2015
It quickly became apparent the van was the cause of the alarm prompting a full-scale emergency response.
A lorry with the words Iran Is Great parks on Exhibition Road. Police react by blocking off the street. pic.twitter.com/eaZJ2bIqV7

— Brendan Cormier (@BrendanCormier) August 3, 2015
@BBCBreaking Police investigates a suspect car on Exhibition Road, #London pic.twitter.com/x8roFE8UYi

— Edina Bosnia Hodzic (@EdinaBosnia) August 3, 2015
@alan_magor @sciencemuseum this van is the reason pic.twitter.com/t901L9FNTG

— Bobbie (@Bobbikins87) August 3, 2015
Police said they were called to reports of a "suspicious vehicle" but realised it wasn't and stood down.
The 'Iran is Great' van has driven to the UK all the way from Iran to "campaign Iran is great is supposed to change the way Iran is perceived abroad".
A noble project but one which the police were clearly not informed about.
So far their route has taken them all the way across Europe.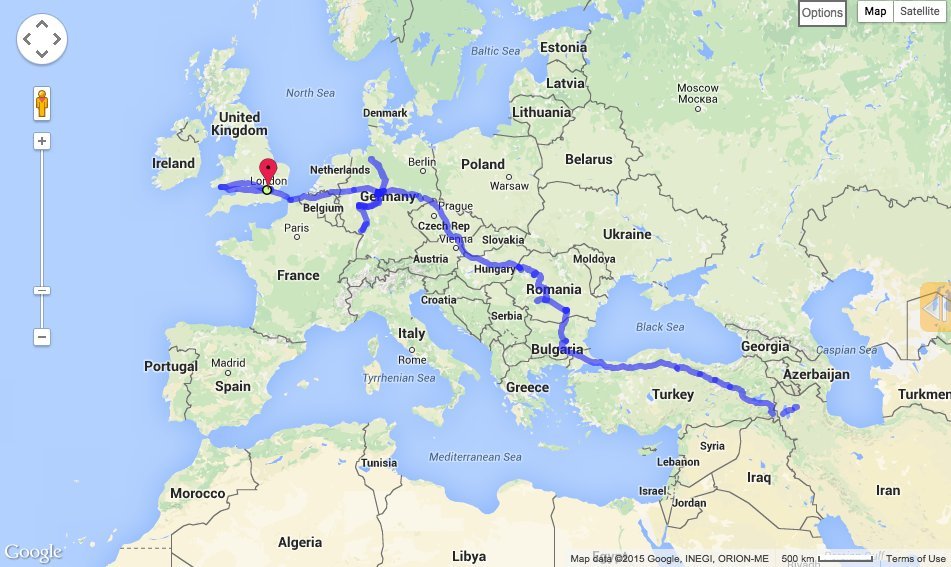 For a brief introduction to the project watch the video above...