A former surgeon who claims he is related to a victim of Jack the Ripper says he knows the identity of the legendary killer.
Mystery has long cloaked the shadowy figure who stalked the foggy alleyways of Whitechapel in 1888 and murdered five prostitutes during his reign of terror.
But Dr Wynne Weston-Davies says he has unearthed evidence that he is the great nephew of final Ripper victim Mary Kelly and names her killer as her estranged husband Francis Spurzheim Craig.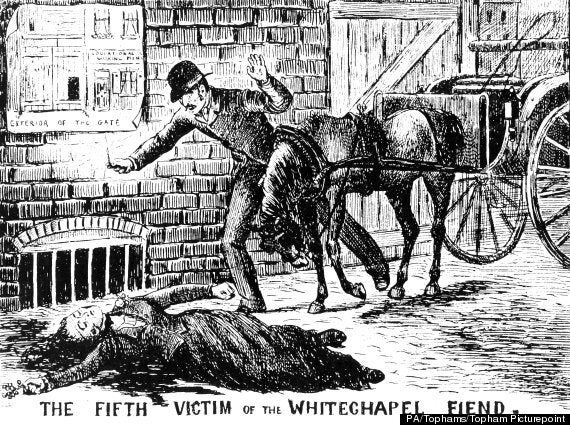 A contemporary illustration of the discovery of one of Jack the Ripper's victims
Dr Weston-Davies told The Telegraph that Craig was motivated by embarrassment that Kelly had returned to prostitution shortly after their marriage and murdered four other women as a "cover" for his true intent.
And in a disturbing twist, Dr Weston-Davies believes Craig was working as a journalist during the murders and may have even reported on his own gruesome crimes.
He has also located what he believes is a sketch of Craig – attending an inquest for one of his own victims.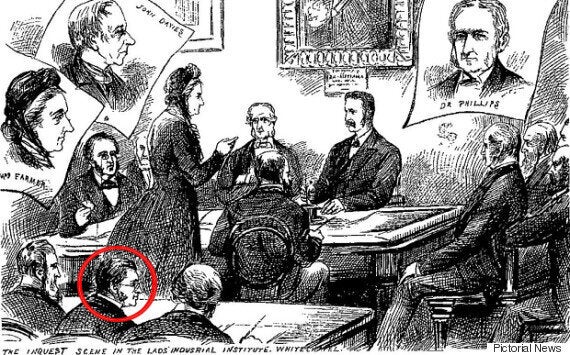 Dr Weston-Davies identifies the Ripper as Francis Spurzheim Craig - identified in this sketch as attending an inquest for one of the victims
Dr Weston-Davies, who says he traced his ancestry via the National Archives at Kew, told the newspaper: "The only way of absolutely proving that the Ripper's final victim was my great aunt is to exhume Mary Jane Kelly's body.
"We will then attempt to extract DNA from her bones or teeth and compare them with DNA from myself or my brother who, as far as I know, are her only living relatives."
A Ministry of Justice confirmed to Huffington Post UK that Dr Weston-Davies has made enquiries about gaining permission to exhume Kelly's body, after submitting his research to them. As yet, he has not filed the formal paperwork to do so.
Kelly was believed to be the fifth and final victim of the Ripper, and according to her great nephew, was: "The most brutally murdered" of all the victims.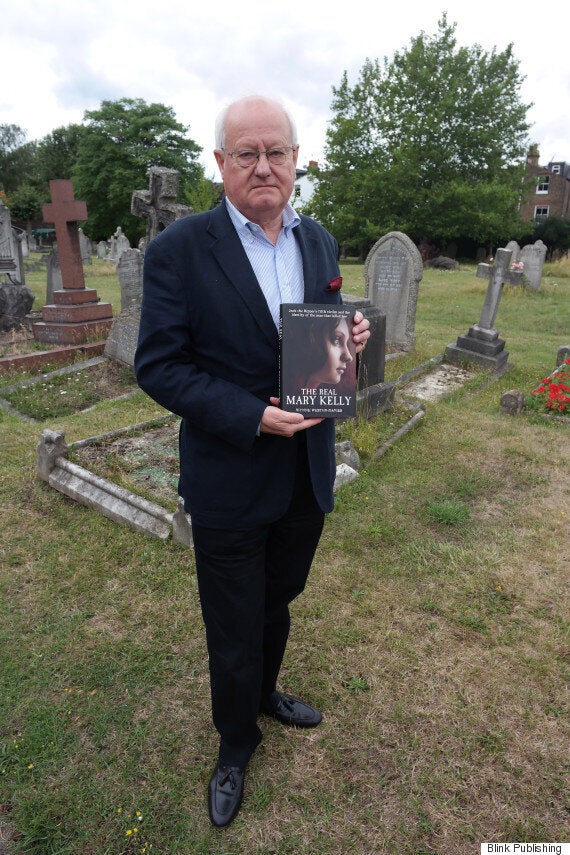 Dr Wynne Weston-Davies puts forward his theories in his book The Real Mary Kelly
Ripper suspects have ranged from the painter Walter Sickert, Alice in Wonderland author Lewis Carroll, to the wife of an eminent Victorian surgeon.
One theory suggests he didn't exist at all – and was actually the invention of a journalist hunting for a scoop.
Former Bedfordshire murder squad detective Trevor Marriot announced his theory in 2013 after conducting a 11-year cold case review of the killings.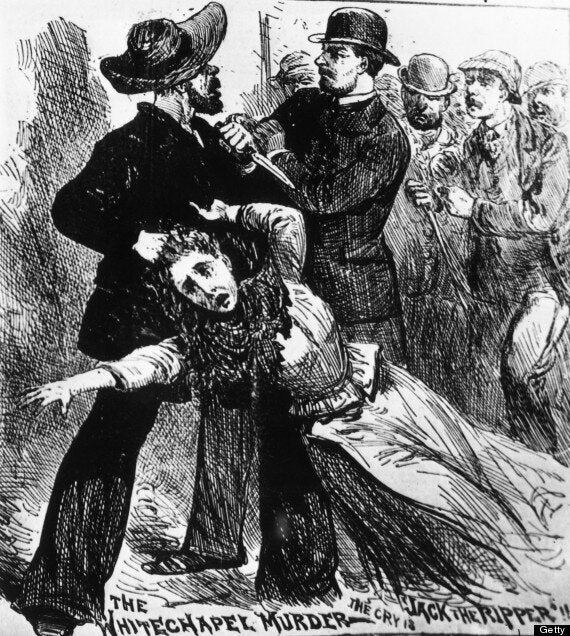 A fanciful engraving of Jack the Ripper being apprehended by police
Marriot believes the legend of "Jack" came to be after a "drunken" journalist wrote a forged letter to Scotland Yard in order to secure himself a scoop.
He told The Express: "The reality is there was just a series of unsolved murders and they would have sunk into oblivion many years ago, but for a reporter called Thomas Bulling."
Bulling, Marriot says, worked for a London-based news agency and was paid to supply crime stories to newspapers.
He added: "Police got a letter that Bulling had written about the murders which he signed Jack the Ripper. It has kept this mystery alive for 125 years. You have to ask yourself if Jack is a myth... There just isn't a Jack the Ripper as such."