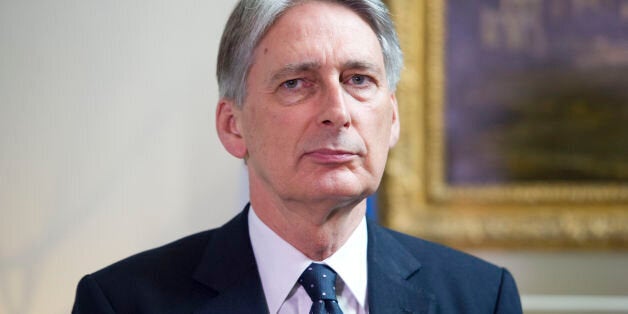 Philip Hammond has been accused of treating human rights as "dispensable" after the Foreign Office decided to abandon an explicit mention of abolishing the death penalty as one of its global priorities.
Anti-death penalty campaign group Reprieve has written to the foreign secretary urging him to reverse the decision.
Under the Liberal Democrat-Conservative coalition the Foreign Office had "six global thematic priorities": abolition of the death penalty; freedom of expression on the internet; business and human rights; and freedom of religion or belief.
However the government has decided to replace them with three broader categories. The Foreign Office insists the change does not represent a downgrading of its commitment to opposing the death penalty and is designed to be more flexible.
Maya Foa, director of the death penalty team at Reprieve said: "At a time when executions in countries around the world are spiking, it is alarming that the government is ditching its strategy on the death penalty. With Saudi Arabia, Pakistan and Iran all executing at a rate we haven't seen for years, the UK's move will send the wrong signal.
"The worry is that by doing this, and softening its language on countries which abuse human rights, the government is seeking to unburden itself of important obligations. It is vital that the foreign secretary thinks again."
Kier Starmer, the Labour MP and former director of public prosecutions, said: "After years of good work to abolish the death penalty, this is a retrograde step by the FCO."
Labour's shadow culture secretary and former Foreign Office minister Chris Bryant criticised the decision. "I'm amazed and angered FCO has ditched its international campaign against the death penalty. Human rights are clearly dispensable to Tories," he said.
An FCO spokesperson said: "Our long standing policy hasn't changed. We remain committed to advancing global abolition of the death penalty and it is wrong to suggest otherwise. The government opposes the death penalty in all circumstances as a matter of principle and we would like to see the long term trend towards abolition continue throughout this Parliament."
At present 36 countries have the death penalty and carry out executions. Several others retain it in law but have not used it for some time.
Human Rights Watch have also criticised the move. "It is deeply disappointing that the UK government wants to abandon its strategy against the death penalty, which has been a model for other countries seeking to end capital punishment," said Clive Baldwin, senior legal advisor at Human Rights Watch.
"With more and more states turning against the death penalty, this is a terrible moment for the UK to weaken its stance against this uniquely inhumane punishment."