The wait is over. Lexus has unveiled the official video for its working hoverboard called 'Slide' and here it is.
Able to take the weight of a human being? Yup. Can it send you flying onto the concrete if you don't know what you're doing? Yup yup. Finally, can it take a massive beating as you inevitably fail most of your tricks for the first 200 attempts? Yup yup yup.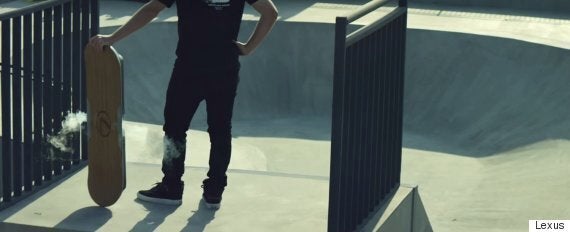 With pro-skateboarder Ross McGouran taking the Slide for a spin, Lexus' astonishing effort really does fulfil on its promise of giving us the world's first working hoverboard.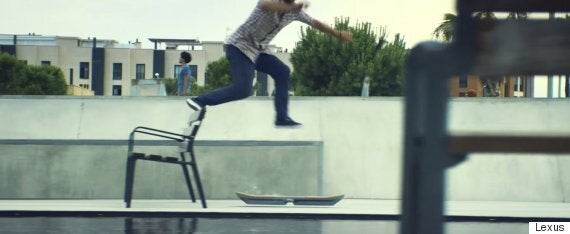 Using liquid nitrogen-cooled superconductors and permanent magnets, Lexus claims that it has 'one of the most advanced' hoverboards the world has ever seen.
Made using a blend of strong lightweight materials, the hoverboard has a bamboo surface while its secretive power source is hidden from view protected by what looks like a carbon-fibre mesh body.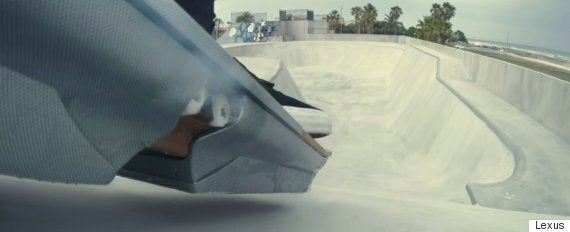 While Lexus is remaining tight-lipped about the specifics of the hoverboard the company has been giving it to a team of professional skaters to play with in Barcelona.
For starters there's the cost: they require complex and expensive components. We shudder to think about the cost of Lexus' own hoverboard.
Then there is the principal theory behind how they work: magnets. The creation of two powerfully opposing magnets definitely works on paper, but it does have its drawbacks, or it did until now.
While there normally needs to be a caveat at this point in the form of a permanently metal floor, Lexus appears to have handily side stepped this by creating a magnetic surface that will work through other materials such as concrete and water.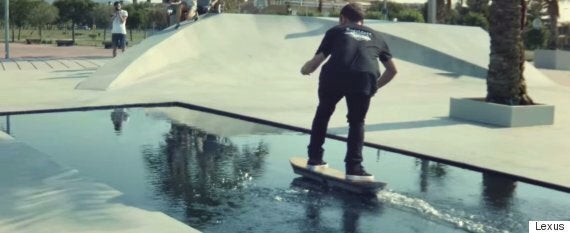 Now for the bad news, the Slide is sadly just a concept, albeit an incredibly cool-looking one. The cost alone would be prohibitive plus the magnetising of almost every floor in an urban centre could prove somewhat difficult logistically.
That said, the concept works, and it works incredibly well. Who's to say that in 10 years time there won't be hoverboard parks dotted around with enthusiasts taking along their smoking boards to show off their skills.
The good news is that magnetic hoverboards aren't the only ones out there.
Just a few months ago Catalin Alexandru Duru created an incredible propellor-powered hoverboard that broke the Guinness World Record in Lake Ouareau in Quebec, Canada.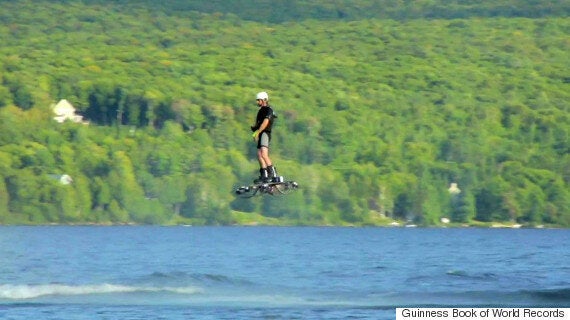 The astonishing creation managed to travel over 279m under its own power, and while Duru travelled exclusively over water the great thing about this design is that it'll travel over anything.