A triple murder in Florida is being investigated as a possible ritualistic killing connected to the recent blue moon.
The bodies of Voncile Smith, 77, and her sons Richard Smith, 49, and John Smith, 47, were discovered on Friday in their Pensacola-area home.
Escambia County Sheriff David Morgan said investigators believe the family was killed the previous Tuesday, July 28, about 7pm.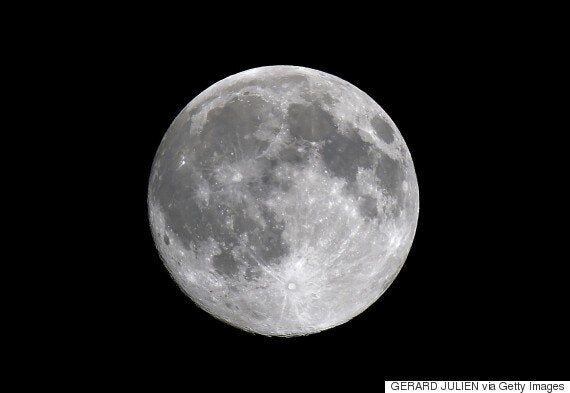 A full 'blue moon' shining in the sky above Madrid on 31 July 2015
"Initial research had led us to believe it was a ritualistic killing," Morgan said, adding that police have identified a "person of interest" in the case.
Asked to elaborate, Morgan replied, "The method of the murder - blunt force trauma ... positioning of the bodies - and our person of interest has some ties to a faith or religion that is indicative of that. The time of death on Tuesday also coincides with what's referred to as a blue moon, which occurs every three years."
All three victims were struck multiple times with a claw hammer and had their throats slit, and Richard Smith also had a gunshot to his right ear, Morgan said.
The blue moon, a rare second full moon in a single month, occurred on Friday, July 31, however, not last Tuesday.
The sheriff did not explain the discrepancy and his office did not return a telephone call seeking clarification.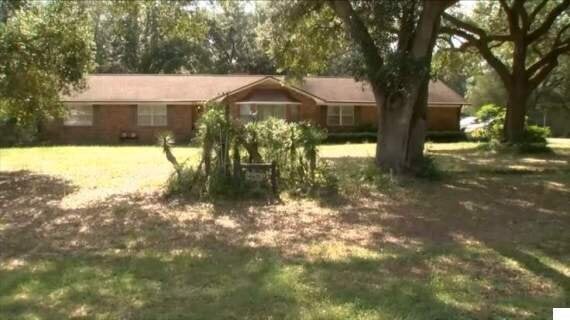 Voncile Smith and her sons were found at this property in Florida
Richard Smith was employed by the Department of Homeland Security and worked at Naval Air Station Pensacola, but officials with the Naval Criminal Investigative Services "have determined there are no issues involving ... national security elements," Morgan said.
That information could not be confirmed immediately with NCIS officials.
The phenomena of the blue moon occurs when two of the full natural satellites appear in one calendar month.
Although the display is not technically blue, there are rare occasions when the natural satellite shines a shade of azure.
The unusual phenomenon can occur after volcanic eruptions, forest fires or dust storms when tiny dust particles enter the atmosphere and scatter red light while letting through the blue light.
Indonesians witnessed a full blue moon in 1883 after the Krakatoa volcano erupted.