Film director Ken Loach has compared Jeremy Corbyn to Labour Party giant Aneurin Bevan as he hailed the leadership contender's plan to encourage councils to build homes.
The Labour leadership frontrunner today published a policy paper outlining how to get 240,000 homes built every year that has been endorsed by the film-maker behind Kes and The Spirit of '45.
His plan to get councils to build affordable housing involves providing low interest loans through a National Investment Bank, extending the amount councils can borrow and reviving regional home building targets.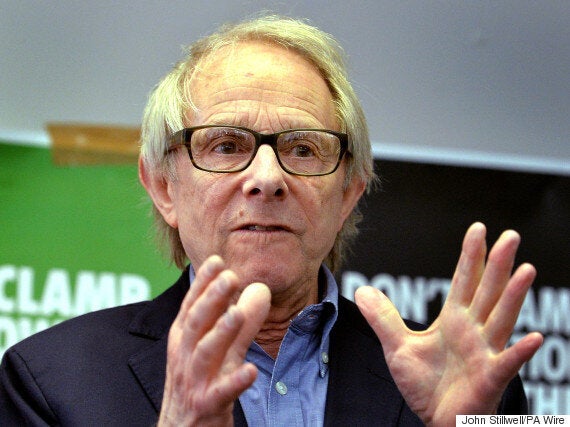 Ken Loach: "Labour had the best Housing Minister ever in Nye Bevan. It's time for another with the same vision."
In a statement, Mr Loach summoned Aneurin Bevan, the post-war health and housing minister hailed for tackling the chronic housing shortage.
He said: "Jeremy Corbyn, true to the best traditions of Labour, has a realistic plan to build new homes.
"Councils should have the power to plan and build good houses, environmentally sound, with proper infrastructure.
"Labour had the best Housing Minister ever in Nye Bevan. It's time for another with the same vision."
The Spirit of '45 documents the Labour postwar programme of nationalisation.
As part of his Vision for Britain 2020, Mr Corbyn said under his leadership Labour will "promote major council-funded, desirable energy efficient building projects to provide our young people with a good start in life, to stop paying exorbitant rents and the opportunity of a home they can at least call their own".
Mr Corbyn points out fewer than 150,000 homes were built in every year of the coalition government, compared with 190,000 homes a year under New Labour, which was itself a low for a post-war government.
He said: "It has become clear that when housing provision is left purely to market forces most of our young people simply cannot afford to get a foot on the rung of the market's so called housing ladder.
"Housing has reached crisis point: families are shunted from council house to B&B to hostel, hundreds of miles away from support networks and denied stability or security; council homes are emptied, regenerated and sold at prices well out of the reach of normal people, causing the social cleansing of our cities."
Earlier this week music producer Brian Eno announced he backed Mr Corbyn's campaign.