The boss of Kids Company, which closed its doors on Wednesday, said it has been forced to "abandon a lot of children" after civil servants, ministers and the media "put the nail" in the charity.
Camila Batmanghelidjh confirmed the charity closed just days after receiving a £3million "sustainability grant" from the government.
The Guardian reported that the government now needs to find alternative support for 6,000 of the most vulnerable children following the charity's closure.
The founder of the charity, which works with vulnerable young people in London, Liverpool and Bristol, said the closure is down to "rumour-mongering civil servants" amid allegations of financial mismanagement.
The charity shut at 7pm on Wednesday. Crowds gathered outside Kids Company premises to protest at the closure, with many people visibly upset at the news.
Pictures show people in tears, comforting one another.
Article continues below slideshow:
Speaking to BBC Radio 4's The Report, Ms Batmanghelidjh said: "We have had to abandon a lot of children," adding: "That's it. It's the end of Kids Company and actually a bunch of rumour-mongering civil servants ill spirited ministers and the media on the back of a range of rumours put the nail in this organisation and shut it."
A government grant of £3 million was given to the charity last week following agreements to restructure the organisation, but some of it was reportedly used to pay salaries to staff, breaking conditions on the gift and prompting moves to reclaim the taxpayers' money.
After the doors closed for the last time, graffiti above the brass Kids Company sign in Bristol read "RIP" with a cross underneath and "The best place there was" written to one side.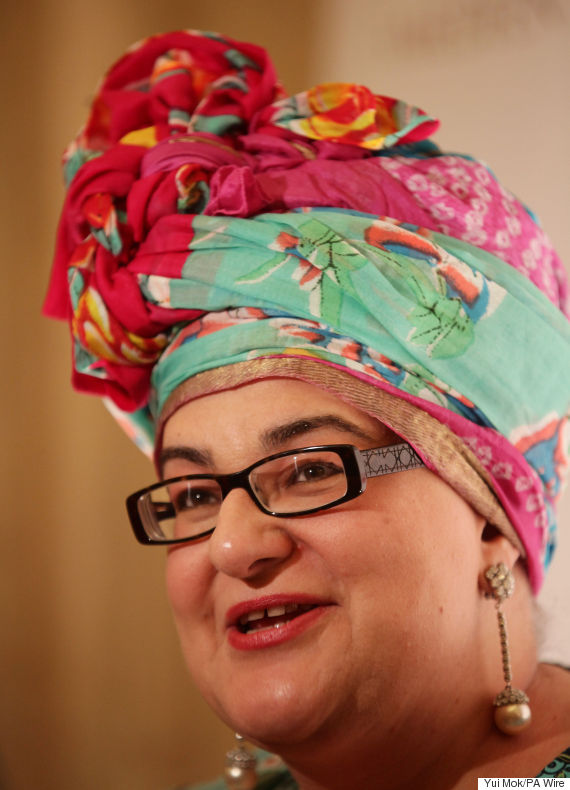 Camila Batmanghelidjh
Ms Batmanghelidjh called on Prime Minister David Cameron to explain what would now happen to the thousands of vulnerable children helped in 11 street centres and 40 schools.
She added: "I have to think what do I do? There is insolvency law that requires you to behave in a particular way.
"Therefore, the doors have to shut and there cannot be any service provision - insurance stops, everything stops.
"But I am still left with these kids and their needs. This is devastating - where is the Prime Minister of this country saying what's going to happen to these children?"
Kids Company is now closed. For more info, please visit http://t.co/jeBc76yCdS

— Kids Company (@KidsCompanyUK) August 5, 2015
A Government spokeswoman said: "The Government has supported Kids Company over the last seven years to help it deliver services for vulnerable young people and so we are disappointed it has been unable to move to a sustainable financial position.
"The welfare of these young people continues to be our primary concern and we are now working closely with local authorities to make sure they have access to the services they require."
SEE MORE: