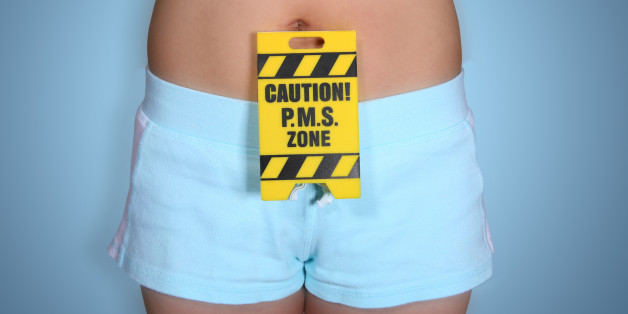 Shutterstock / Stephen Coburn
We begrudgingly admit that when it's period time, women may have a tendency to overreact to seemingly normal statements such as: "Is that your second chocolate bar?"
However, as one Australian checkout boy has learned the hard way, you definitely don't give women period advice.
After the incident at Coles supermarket, shopper Lauren Jovanović quickly took to Facebook to share her experience in a brilliant rant that has since received over 145,000 likes.
SEE ALSO:

#iLookLikeAnEngineer Trounces Stereotypes Of Women Working In STEM

Artist Whose Period Photo Was Removed From Instagram: 'Men Need To See My Work Most'
"Hi Coles. Just wondering whether your male checkout staff receive training on appropriate conversation and facial expressions to display while scanning female sanitary items, such as pads and tampons?" Jovanović's post read.
"I ask this because during my last shop, a young man that didn't even reach my boobs, was somehow under the impression that 'have you tried viva paper towels, I've heard they're pretty absorbent?' was an acceptable question to ask me while he bagged my Libra pads."
Jovanović went on to say that, while she normally has a good sense of humour, she becomes a "scary, enraged and frustrated being" during her period, and added that she "certainly does not want to hear about alternative ways to contain or absorb the blood that is mercilessly flowing out of her nether regions."
Checkout boy, we think you've learned your lesson.