Andy Burnham has unveiled plans to return state schools to council control, as a leading teaching union seized on the performance of his former school as an example of the failure of the Tory academy programme.
Burnham attended St Aelred's in Newton-le-Willows as a child. Under the Conservative-Lib Dem coalition it was merged with a neighbouring school, Newton Community High, to become the Hope Academy.
Before the merger St Aelred's had been deemed a satisfactory school. However in April 2014, the new academy was placed in special measures after Ofsead found it to be "inadequate". Student achievement was rated "poor". The schools inspectorate also found there to be widespread "name-calling and homophobic bullying" among pupils.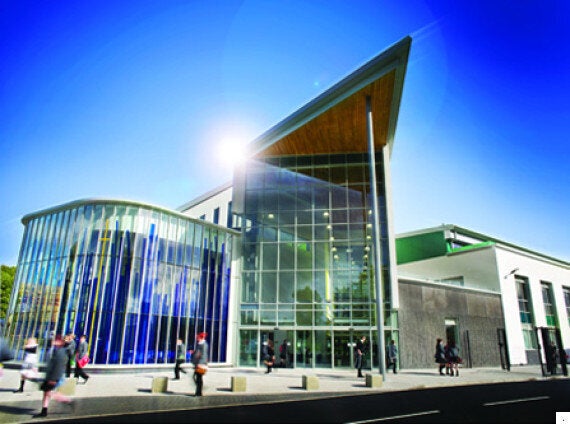 When asked about the school, Kevin Courtney, Deputy General Secretary, the National Union of Teachers (NUT), the largest teachers' union said: "It is abundantly clear that academy sponsorship is not the driver of school improvement. Yet Nicky Morgan is persisting with driving through Parliament a Bill that will force more and more schools to become sponsored academies whilst depriving parents and governors of any say in the matter. This is irresponsible beyond belief and clearly undemocratic.
"The NUT believes firmly that the focus for an effective education service, and a more inclusive society, must be to ensure a good local school for every child and community. In addition, local authorities are very often best placed to support schools that find themselves in difficulties."
In 2010, the then education secretary Michael Gove poked fun at Burnham in the Commons after revealing the shadow health secretary's old school had applied to be an academy.
Burnham, who went on from the school to attend Cambridge, has heaped praise on it over the years. He told Gove "it will always be an outstanding school to me".
In his manifesto released today, Burnham said: "I believe in comprehensive education. I will bring forward a new vision to reinvigorate it for the 21st century, based on true parity between academic and technical education. I will restore a local role in overseeing schools, rejecting the growing market of free schools and academies.
"The best way to raise standards in schools is to give all young people hope that there is something waiting for them after school. For decades, Westminster has discriminated against those wanting a technical education. I want young people who aspire to apprenticeships to have the same clarity, ambition and sense of purpose as those who aspire to go to university. So I will propose a national UCAS-style system for apprenticeships and extend access to student finance to help people to move to take up an apprenticeship.
"I will propose a reformed funding model for post-18 education, looking at a graduate tax to replace tuition fees for university and extend support for apprenticeships. No young person should have to start their career weighed down by a millstone of debt. Labour will lift it off them."
Popular in the Community