Nothing like a bit of 'Great British Bake Off' drama to kickstart August, is there?
READ MORE:
This year's series is barely 24 hours old, and we've already had a music copyright debate, a gateau disaster and a barrage of tweets about a sad hipster in a hat.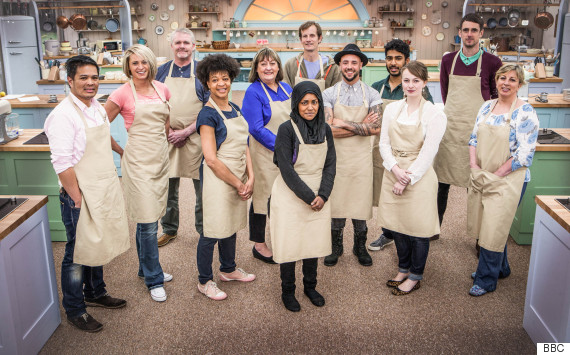 The bakers
Now, there's serious cause for concern though, as bookies Ladbrokes have suspended betting on the show, fearing that the winner has been leaked.
The BBC reports that a "flurry" of bets were placed on one contestant, leading the bookmakers to halt all betting on the show.
"We offered prices on Monday and, almost before the ink was dry, an unusual number of punters were in a rush to back only one contestant," Ladbrokes' David Williams tells the BBC.
"On Tuesday and Wednesday it was more of the same one-way traffic. That was enough to set our alarm bells ringing and, as a precaution, we suspended our betting.
"Hopefully, we'll go back up with revised odds sooner rather than later, but we didn't want to get caught with our pants pulled down and a soggy bottom, so we've decided to take a breather until we are reassured that 'Bake Off' hasn't gone off already.
"When you see a run of bets like this for one contestant at the expense of everyone else that can be a sign to suspend betting for a bit to assess the situation."
Before the first episode even aired, bookies had already picked Nidya from Leeds as the favourite to win this year's series.
The first episode of the show wasn't without its dramas, and over 9 million viewers tuned in to see Dorret's black forest gateau turn into a huge gatnoooo (yeah, we went there).
Recap the inaugural episode of the 2015 'GBBO' series here.
LIKE US ON FACEBOOK | FOLLOW US ON TWITTER