The inaugural episode of 2015's 'Great British Bake Off' series scored a huge 9.3 million viewers on Thursday night.
READ MORE:
The total means that over 40% of the people watching TV in the UK were tuned in to see *that* gateau disaster.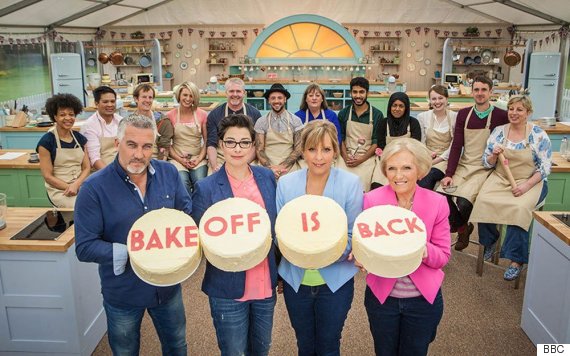 And we couldn't be more chuffed
Viewing figures are up over 2 million, compared to last year's series opener, which was watched by 7.2 million people.
The numbers suggest this year's 'GBBO' will be a huge success, and the Beeb could even top last year's record, which was set when 12.3 million viewers tuned in to see Nancy Birtwhistle crowned winner.
Even more impressively, these figures don't even include 'Bake Off' fans watching on iPlayer, or via catch-up services.
The new series' first episode wasn't short of drama - or laughs - and we're sorry Dorret, but we could watch this video of your Black Forest 'mare forever. There's a reason why people go to Iceland's, y'know.
Despite the disaster, Dorret didn't bow out of the competition, and naturally, when the first hopeful left - find out who did here - Twitter couldn't resist making a kind-hearted joke or two. Well, there were a lot more than that actually, but who's counting, eh?
LIKE US ON FACEBOOK | FOLLOW US ON TWITTER