But there are some who continue to believe the truth is being hidden – including those whose loved ones went missing along with the Boeing 777 17 months ago.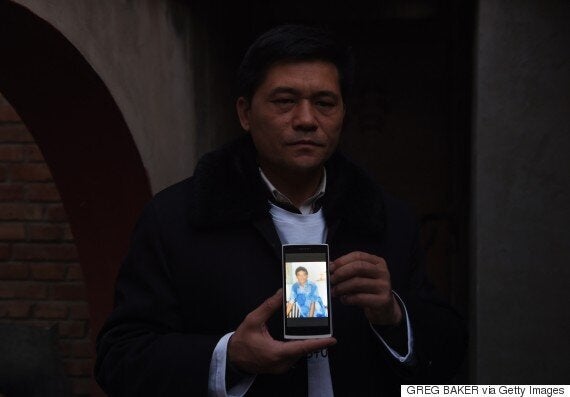 Liu Kun displays a photo of his brother Liu Qiang, who was a passenger on flight MH370
"Parts previously used and exchanged in maintenance could be thrown down there, but the people right now cannot be found. I don't believe any information the Malaysian government provides."
Zhang Meiling, whose daughter and son-in-law were on the plane added: "What does such a tiny piece (of debris) mean regarding a 230-tonne plane?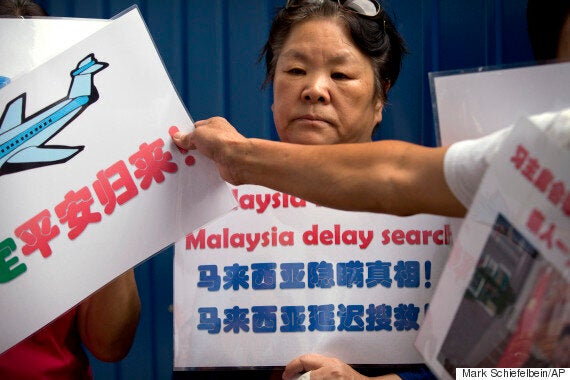 Zhang Meiling stands with other family members of passengers as they protest outside the company's offices in Beijing
"Why are they trying to fool us? … To make us take the compensation money? (We) will definitely not accept it."
Without the rest of the aircraft and with all the bodies still missing, many relatives say they are unable to reach closure on the tragedy.
"The finding of debris does not mean the finding of our next of kin," Jiang Hui, whose mother was on board, told the Associated Press.
In Kuala Lumpur, Melanie Antonio - whose husband was a flight attendant on Flight 370, said: "I'm numb, I'm not sad.
"It's just a flaperon, it doesn't prove anything. We still need the wreckage to prove. I just want anything that can tell me my hubby is gone."
Jacquita Gomes, also the wife of a flight attendant, echoed that sentiment. "If it's not too much to ask, I still want the remains of my husband."
While confirming ocean-borne debris from the plane is an important threshold for many relatives, it will be difficult for some to fully come to terms with the disaster without seeing the body of their loved one, said Nancy Smyth, a sociologist at University of Buffalo who focuses on psychological trauma.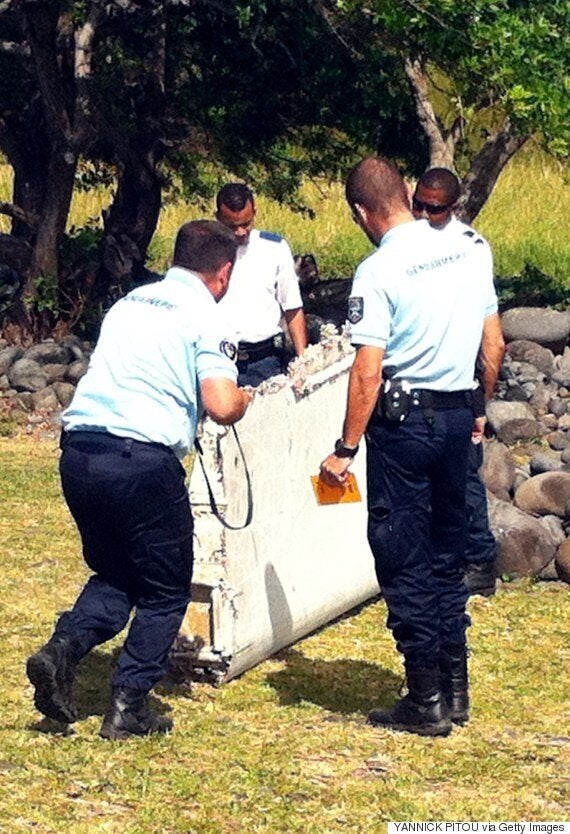 Officials carry the flaperon which washed up on Reunion Island last week
The finding of the wing piece "is certainly a step toward closure," Smyth said, adding "it is important not to think of closure as a check box, but more of a journey and process for people with a lot of layers.
"So much of our grieving process involves physicality, such as seeing the body, and that's not present here, which makes it very difficult for the families to gain closure," Smyth said.
And that closure was diluted furthermore by word from Paris, where Deputy Prosecutor Serge Mackowiak said the "very strong conjectures" that the wing part was from the missing Boeing 777 still needed to be "confirmed by complementary analysis" that would begin later on Thursday.
It was unclear whether the mix-up was a result of miscommunication between the two countries, differing notions of the burden of proof or whether Malaysian officials were overeager to send out some definitive signal for relatives of the missing.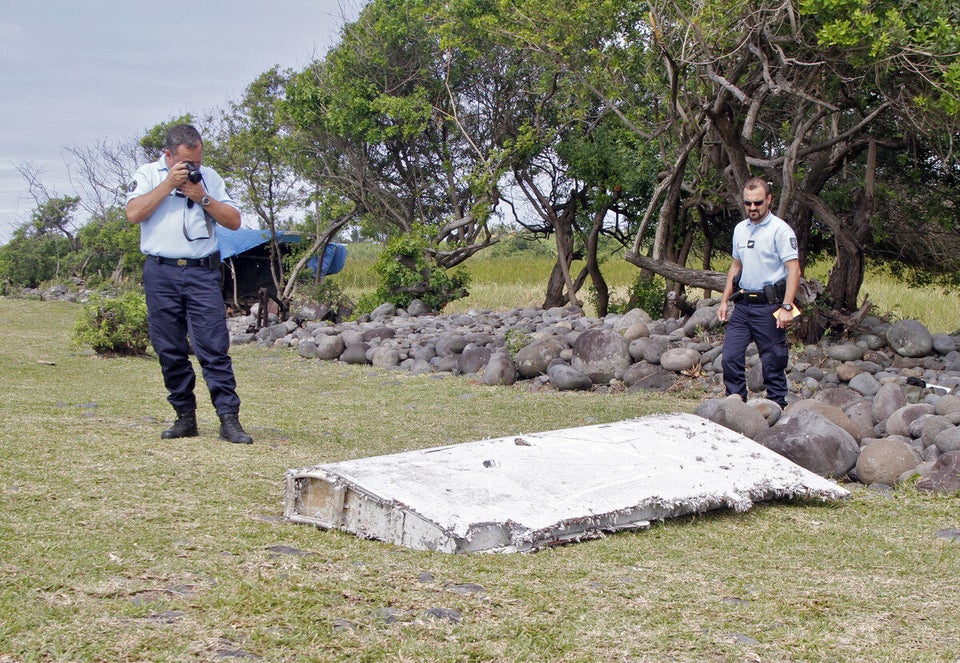 Possible debris found from MH370