It's around this time in the 'celebrity split' narrative that we find photos in the press of one of the famous people involved looking upset and forlorn, which is probably why Perrie Edwards can expect a whole lot of paparazzi following her around for the next few days.
However, if her Little Mix bandmates have got anything to do with it, the paps won't be getting their downbeat photo, as these new snaps of Leigh-Anne Pinnock larking about for photographers prove.
The girl group, who remain the only band to have won 'The X Factor' since its launch in 2004, are currently promoting their latest single 'Black Magic' in America, having already topped the UK charts for three consecutive weeks.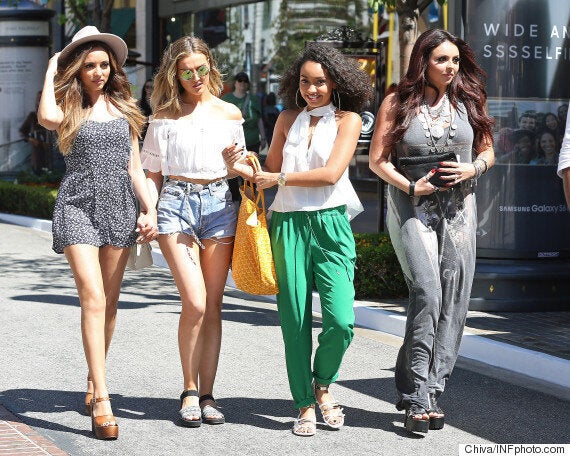 Nevertheless, if Perrie is feeling glum about the split, then she definitely isn't showing it, which is probably due to the fact that her energetic bandmates won't let her feel down for too long.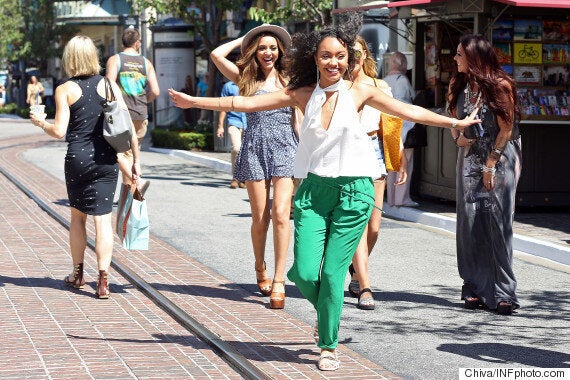 In new pictures that would make the Spice Girls proud, Leigh-Anne is seen putting on a show for the photographers, high-kicking and dancing around, much to the amusement of the rest of the group.
All we can say is that we hope our friends would distract photographers with their hilarious posing if we were having a bit of an off day…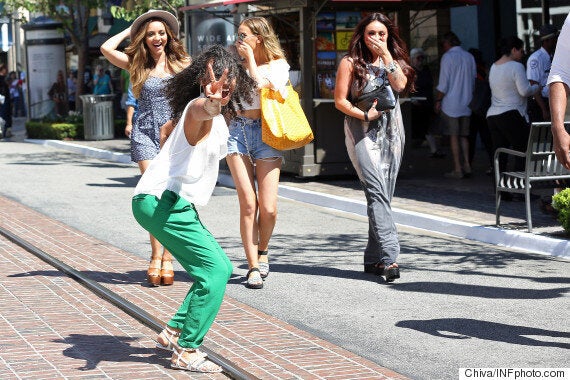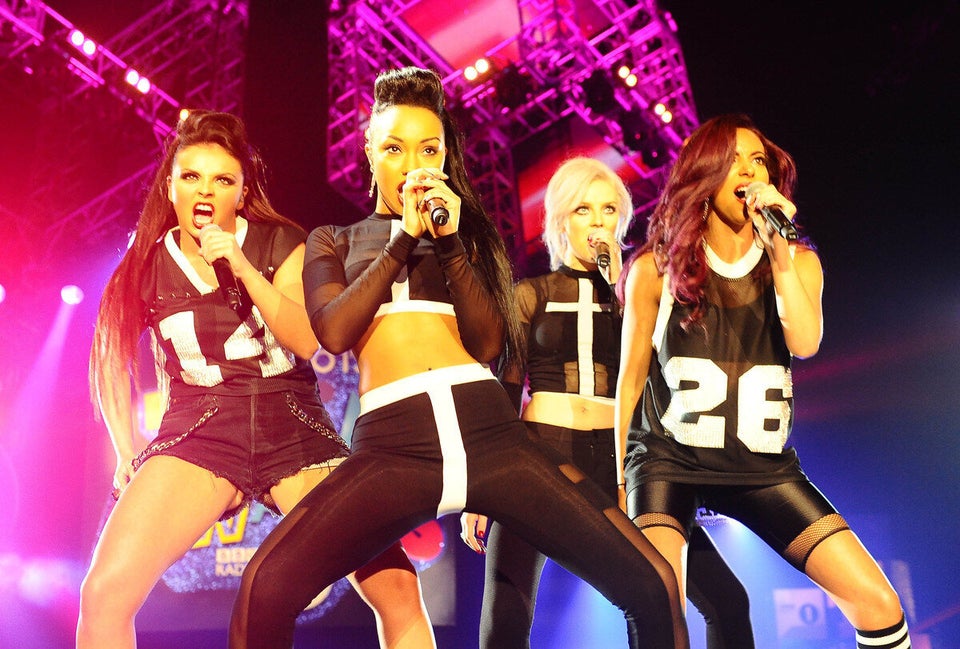 Little Mix