So annoyed was Donald Trump by a question about his supposed misogyny on Thursday evening that the property tycoon has spent almost 24 hours embroiled in an angry tirade against the woman who asked the question.
Speaking at the Fox News Republican primary debate in Cleveland, Ohio, host Megyn Kelly questioned whether it's presidential for Trump to call women he dislikes "fat pigs, dogs, slobs and disgusting animals.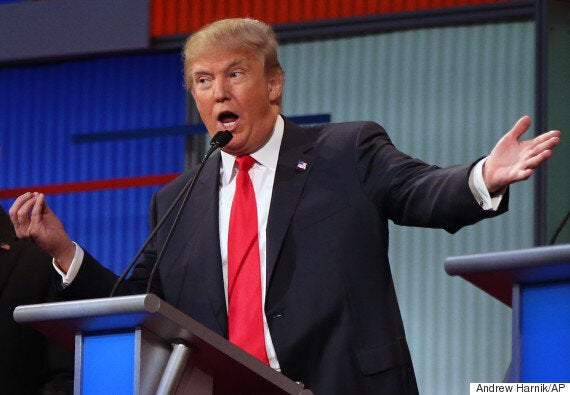 Republican presidential candidate Donald Trump answers a question during the first Republican presidential debate at the Quicken Loans Arena Thursday, Aug. 6, 2015, in Cleveland
Responding to Kelly's teaser, the reality TV star quipped that he hadn't said that, only to "Rosie O'Donnell." Trump added: "Frankly, what I say, and oftentimes it's fun, it's kidding. We have a good time. What I say is what I say. And honestly Megyn, if you don't like it, I'm sorry. I've been very nice to you, although I could probably maybe not be, based on the way you have treated me. But I wouldn't do that."
After the debate, the the bewigged GOP frontrunner attacked Kelly for posing the question in a series of tweets, retweets and media appearances, even endorsing a line that called Kelly a "bimbo."
After the overnight strop, Trump appeared on MSNBC's "Morning Joe" on Friday to continue his tirade. "I'm very surprised at Fox News that they would do that because, you know, I would say it's pretty unprofessional," he said. Trump then phoned in to "Fox & Friends" to say that he felt fine taking the stage with the other nine GOP candidates, until Kelly nailed him with "that really tough question."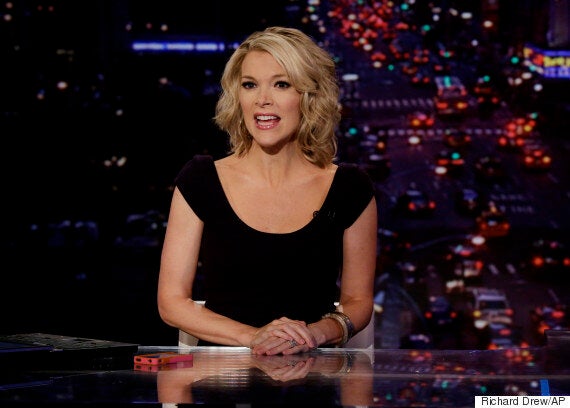 Megyn Kelly, host of Fox News Channel's "The Kelly Files," rehearses for the debut of her new show, in New York, Friday, Oct. 4, 2013
At the start of the debate, Kelly's co-host Brett Baier asked which of the candidates would not support the eventual Republican nominee or run as a third-party spoiler. Trump was the only hand that shot up, followed by loud jeers from the crowd.
"Mr. Trump, to be clear, you're standing on a Republican primary debate stage, the place where the RNC will give the nominee the nod, and that experts say an independent run would almost certainly hand the race over to Democrats and likely another Clinton," noted Baier. "You can't say tonight that you can make that pledge?"
"If I'm the nominee, I will pledge I will not run as an independent," responded Trump. "But — and I am discussing it with everybody, but I'm, you know, talking about a lot of leverage."