A mother-to-be has told of her horror after people, including her friends and family, fat-shamed her photographs from a pregnancy photo shoot.
Understandably, Dykstra was incredibly hurt by the negative comments to the point where she was reduced to tears.
Following the unpleasant incident, Dykstra changed her Facebook profile settings to private. But this didn't help to stem the feelings of sadness caused by her family, friends and even complete strangers who had fat-shamed her.
But rather than shrink away from the hurtful comments, Dykstra bravely asked to be featured as part of The Honest Body Project's 'The Beauty In A Mother' photo series - to stand up to her bullies and prove to them that she is not ashamed of how she looks.
The photographer behind the body image project, Natalie McCain, said that she set it up as a way to "help women everywhere learn to love their bodies and themselves".
"I photograph these amazing women, and have them write to me to tell me their stories," added McCain.
It reads: "I'm 35 weeks pregnant and just last week I had maternity pictures taken to celebrate this horrible, but beautiful pregnancy. For the first time in about 35 weeks I felt beautiful, and was so excited to share this moment with my friends and family.
"Later that day we got the sneak peak pictures back and I posted them on Facebook thinking my friends and family would think I was beautiful and would love them, however that wasn't the case. All I received were negative comments about how huge I am, about how unhealthy I am, and about how they think my baby is going to be a 10 to 12 pound baby by the looks of how much I weigh.
"I literally went in the bathroom and cried for hours. It's so hard being plus size, pregnant, sick, and getting negative comments about the way I look. If I'm happy and accepting of my body, why can't everyone else just be happy for me?!"
Since the post was published, it's racked up nearly 50,000 likes and has been shared thousands of times.
Hundreds of men and women have leapt to Dkystra's defence, leaving messages of support and positivity.
One Facebook user, Alexander Jeske wrote: "You are so beautiful...it is more your friends and family which were not..... YOU ARE SO BEAUTIFUL... don't let others make you feel bad."
Meanwhile, Barbara Crocker added: "All pregnant ladies carry a wonderful gift. Life in any shape or form is truly beautiful. Ignore the ones who are so negative. Brave girl."
Dkystra told Today.com that all she wants is for her photographs to help women feel like they don't have to hide.
"A plus-size woman can be beautiful, even if she's pregnant. It's something to celebrate, not shame," she added.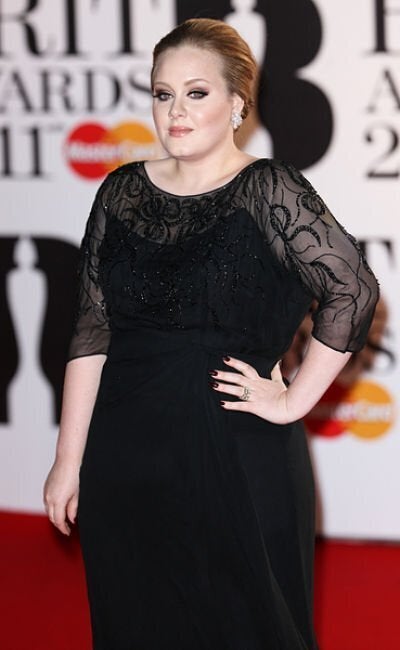 Meet Our Body Image Heroes