Bethany Black has become the first transgender actress to land a role in the sci-fi series 'Doctor Who'.
READ MORE:
The comedian and actress - best known for her role in Russell T Davies' 'Cucumber' and 'Banana', earlier this year - revealed her excitement at landing the as-of-yet undisclosed part on her Facebook fan page, claiming this is a role she's been hoping for since childhood.
She wrote: "It is genuinely the greatest job I could ever have imagined getting. Everything about it is magical.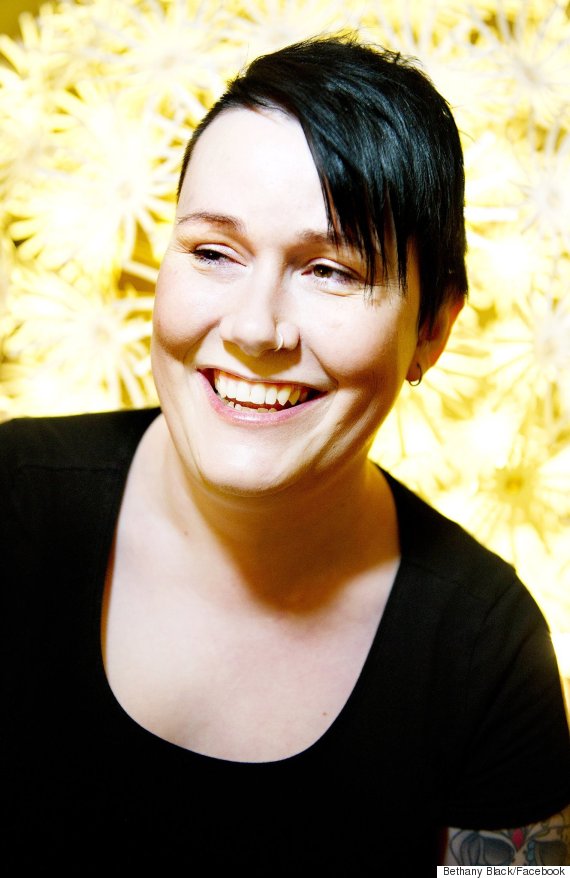 Bethany Black
"I'm enjoying every day of filming and cherishing it, because you never know if you'll ever get to do anything like this again.
"I only hope that I do the role and the show justice, and that you all enjoy it. For me it's the gig of a lifetime."
While it's not yet known who Bethany will be playing in the series, she has said that the part is not transgender.
The forthcoming ninth series of 'Doctor Who' will be airing on the BBC next month.
Among the guest stars already confirmed for the show's latest outing include 'Game Of Thrones' star Maisie Williams and Rebecca Front, who famously starred alongside the reigning Time Lord, Peter Capaldi, in 'The Thick Of It'.
Jenna Coleman will also be returning as the Doctor's assistant, Clara Oswald.
The BBC recently confirmed that a tenth series of 'Doctor Who' was in the works, due to air next autumn.
Read Bethany's blog on HuffPost UK, 'As a Trans Woman, You Find That Your Stories Are Rarely Told', here.
LIKE US ON FACEBOOK | FOLLOW US ON TWITTER