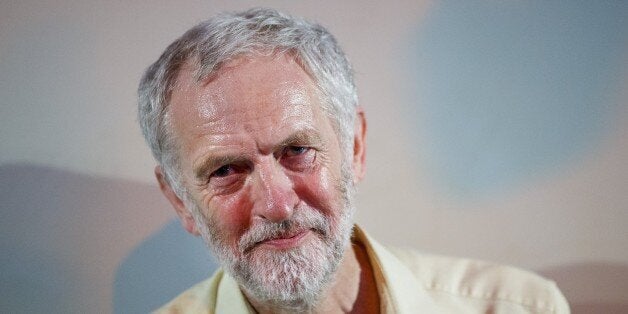 Jeremy Corbyn will outline a series of policies aimed at young people on Monday, including abolishing tuition fees, the restoration of the Educational Maintenance Allowance and introducing a statutory living wage for all workers.
The frontrunner in the Labour leadership race will also propose allowing housing benefit for under 21's, restoring student grants and introducing properly paid apprenticeship schemes and reducing the voting age to 16.
"To win the next election Labour must stand for a growing economy not a cuts-based economy that chokes off growth, stifles recovery and makes life harder for young people," he said.
Corbyn's campaign has seized on the number of young people attending his campaign rallies as evidence his style of politics is engaging a new generation.
The last date people are able to join Labour as member, affiliated supporter, or registered supporter in order to vote for Corbyn, Andy Burnham, Yvette Cooper or Liz Kendall in the contest is Wednesday. Voting ballots will be sent out on Friday.
Among the policies Corbyn will unveil in his youth strategy are:
Reducing the voting age to 16 years
The introduction of a statutory living wage for all workers, including apprentices with no age-related tiers like the minimum wage
An end to different payments in benefits for under 25s and the same rate of Jobseekers Allowance for all seeking work
Establishing a Living Rent Commission to implement rent controls and protect tenants in the private sector by capping rent increases
Restoring equal access to housing benefit for under 21s
An end to all tuition fees in further and higher education
The creation of a National Education Service for all free at the point of use
Restoration of student grants, Education Maintenance Allowance & Disabled Students Allowance
Introduce compulsory sexual, consensual and relationship education
Maintain a statutory youth service to provide advice guidance and support to young people wanting to access further & higher education
Ahead of a launch event for the policies, Corbyn said: "It is heartbreaking that our young people are three times more likely to be unemployed, to be paying huge rents and struggling with enormous tuition fee debts.
"What sort of country are we that we punish our young people for getting themselves educated, or wanting to get a job? I've ben listening and working with Young Labour members and this is their vision of the future they want.
"Under my premiership, we in the next Labour government will be committed to making these dreams of a fairer start in life for all young adults become reality."
He has previously said the abolition of tuition fees and restoration of student grants could be paid for by a 7% increase in national insurance payments for those earning over £50,000 a year and a 2.5% higher corporation tax, or by slowing the pace of deficit reduction.
Burnham, who is seen as Corbyn's main rival for the leadership, has said he would replace tuition fees with a graduate tax. The shadow health secretary has also previously outlined plans for a UCAS-style scheme for apprenticeships and a new focus on vocational skills.
Yvette Cooper has also said she favours a graduate tax. While Liz Kendall said the priority for funding should be on early years education.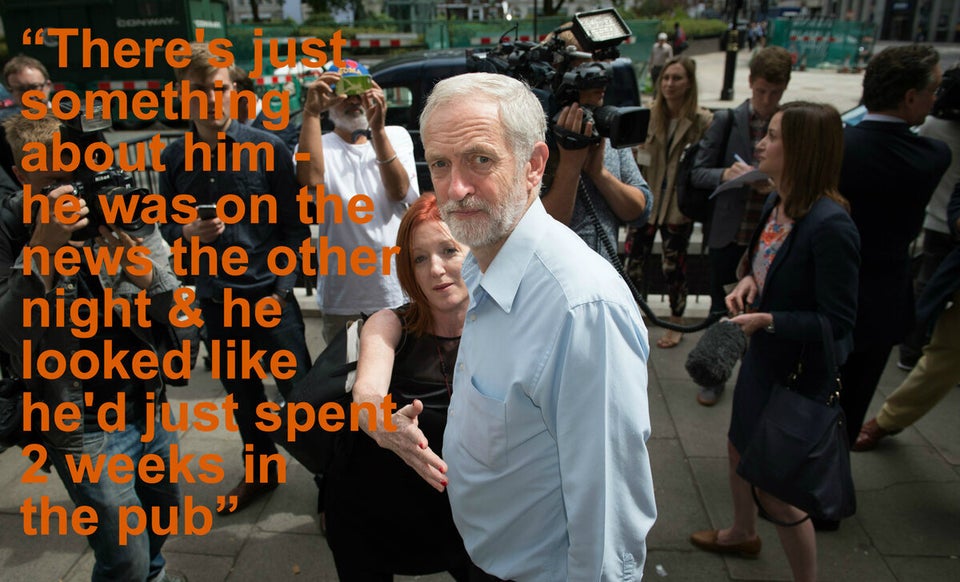 Sexy Jeremy Corbyn Mumsnet Users' Comments
According to The Independent on Sunday, the veteran leftwinger had signalled he wanted to restore the pledge which was symbolically scrapped by Tony Blair.
But a spokesperson for Corbyn moved to deny the interpretation, telling The Huffington Post UK: "Jeremy is not saying he wants to return to the old Clause IV, nor does he want a big 'moment' such as that. His leadership would be the opposite of top-down changes.
"He says we need some forms of public ownership in some cases, such as rail, on which matter Labour needs to reflect more closely the views of the majority of the public."
Kendall said Corbyn was trying to "turn the clock back" while Cooper said "this is not the time to be reactionary and cling to the past".
In a campaign video released on Sunday, Kendall, who is seen as the most Blairite of the candidates, makes a pitch as the one best positioned to win a general election in 2020. While Burnham's latest video focuses on his personal life, including his parents and wife.