Sam Smith suffered a bit of a photobomb fail, when he appeared in the background of a news report in the US, but no one recognised him.
SEE MORE:
The 'Stay With Me' singer was in Denver to perform a sold-out gig on his American tour, when he spotted a local news broadcast going on while exploring the city near the venue.
Deciding to have a bit of fun, Sam was filmed giving a peace sign in the background, tilting his head backwards and generally playing up to the cameras during the segment, about a new national monument, Yoga On The Rocks.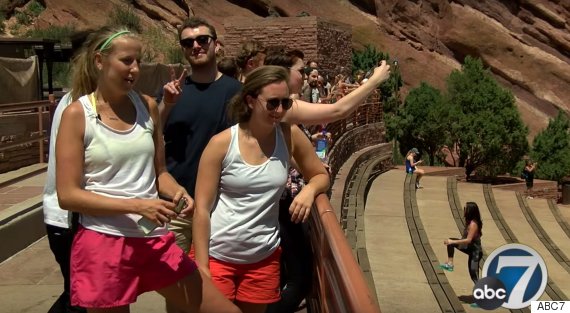 Sam puts his photobombing skills to the test
However, what we're guessing Sam didn't bargain for was the fact that, despite his hit album, impressive collection of Grammy Awards and ever-expanding international fanbase, no one around actually looked like they recognised who he was.
In fact, the only acknowledgement he got was from a producer, who was heard muttering something about a "photobomb" while he carried on in the background.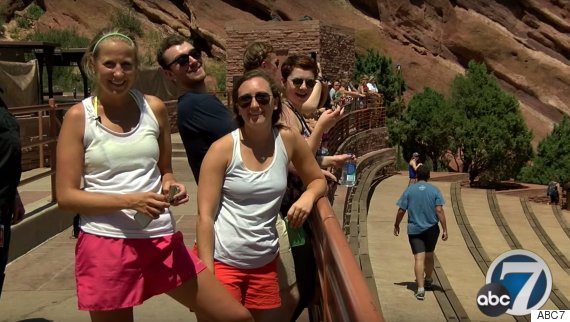 'Do they know who I am yet?' Errm....
Awks.
Earlier this week, 'X-Men' actor Hugh Jackman pulled off a slightly more successful photobomb attempt, when he surprised a journalist Down Under in the middle of a live broadcast (and actually got, y'know, recognised).
Of course, though, neither of them can compete with the reigning photobombing champion, Benedict Cumberbatch, whose attempts at sneaking in the background of people's selfies have become as integral a part of awards ceremonies as wardrobe malfunctions and Jennifer Lawrence falling over.