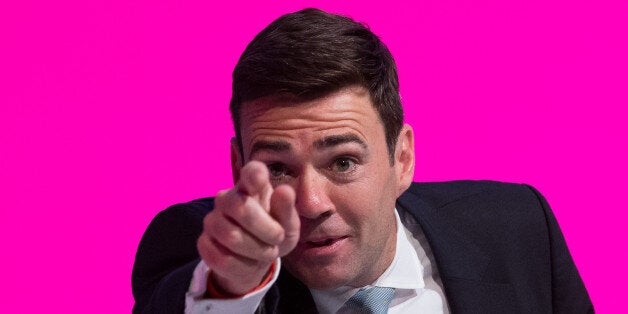 Andy Burnham has revealed how indie icon Morrissey is to "blame" for him becoming a politician, but also how he started to "go off" The Smiths for fear of appearing "slightly superior", embracing the Stone Roses instead.
In an interview with The Huffington Post UK, the Labour leadership contender talks of seeing the band as a youngster in the "heat of the moment", which is in contrast to David Cameron, also a Smiths' fan.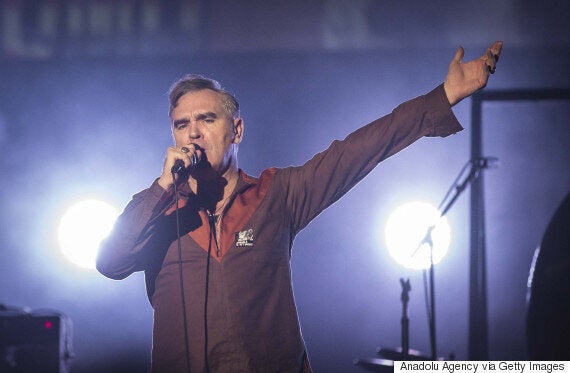 The MP also speaks of his frustration at having to accept work as an unpaid intern on a local newspaper at the same time as fellow Cambridge graduates were able to "fly" onto the Guardian and Times.
In the second part of a wide-ranging interview, Mr Burnham tells HuffPost he was approached by Morrissey's publicist in 2010 to interview the singer to mark the release of a new compilation album, but the famous fan interview instead went to poet Simon Armitage.
He says: "I was very flattered that he even thought I might be up to it, but then something happened and the publicist said it was off...But I'd still love to meet him, I never have.
"I was gutted because I was going to say to Morrissey when I met him that I kind of blame him in some ways for what I'm doing.
"Growing up in that era, I can remember when I was going through sixth form, Morrissey did have that narrative of being bigger than the place where you were and lifting yourself out of it, aiming bigger."
Yet as he grew older, he fell out of love with The Smiths.
"The point is, you like that because you are defining yourself against people and the rebellious streak and all that. But then when you get to your mid-20s you realise that Morrissey was for people who almost want to make themselves slightly superior, 'I'm into the Smiths and I look down on people who listen to Level 42'.
"So I started to go off the Smiths in my mid-20s. Then as you get a bit more wisdom...When the Stone Roses came along, what I loved about them - and still do love about them - is they were for university students but also for lads in hi-vis jackets, they really are for everyone. I love that."
He says as a teenager he loved listening to The Smiths in his bedroom, and live.
"I saw them on the Queen is Dead tour at Salford University and I was right there in that, [David] Cameron, I'm afraid when I hear him [talk about the band], Christ, I was there in the heat of the moment."
Throughout the election campaign, Mr Burnham has been forced to dismiss claims he has not had a life beyond politics, having worked in Westminster for much of his career as a researcher, adviser, MP and minister.
But he details to HuffPost his struggles at trying to get a break as a journalist in the recession-hit early 1990s, despite a degree from Cambridge.
He said: "My dad had said to me when he tried to persuade me to go to Cambridge, all these doors would open for me and I'd never struggle to get a job, but it didn't quite turn out like that.
"So I went back home, to here. I started applying to every media outlet in the land and got rejection letter after rejection letter.
"After writing probably about a thousand letters, the editor of the Middleton Guardian said - and I'll never forget it - 'I've just laid somebody off. There's a desk and a computer, you can just come and work and do the job. But you won't get paid'."
Mr Burnham spent three months covering the usual local paper beats.
"I had no choice, it was 1991, it was pretty grim out there, I had to scrape myself over to Middleton [20 miles away, the other side of Manchester]. It wasn't a particularly great time.
"Who says I've never done a real job? It was fairly real actually. It got me going, but I've always had this thing about unpaid internships because of it.
"This is the thing again that annoys me. My mum and dad are always going on about this. They reckon a lot of people in the media don't know me or understand where I'm coming from.
"And I think it is true. Nearly everything I do has a route into it from something that has happened to me in my life, practically all the things I'd say. And the reason I was so on to unpaid internships is for this reason.
"I saw people literally fly out of Cambridge into the Times, the Guardian and I'm thinking 'well, where's my Times and Guardian internship?'"
Popular in the Community