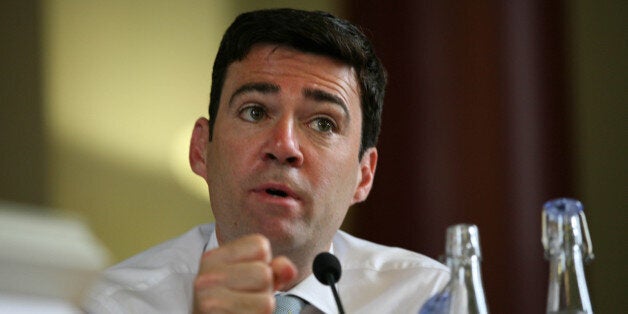 Andy Burnham has vowed that if he becomes Prime Minister Labour will axe the 'tampon tax' that forces women to pay VAT on sanitary products.
Under Treasury rules, sanitary products are charged yet things like helicopter flights, herbal tea and jaffa cakes all attract zero VAT.
Ed Miliband admitted during the election campaign that the current taxation of tampons was 'ridiculous' but said only that he would look at the change. The SNP was the only party committed in its manifesto axing the tax.
But when asked if he would go further and axe the tax, Mr Burnham said: "Done...done. Absolutely done.
"I can't believe it's still in place. Years ago I was involved in a campaign against this when Tessa [Jowell] was a shadow health minister when I was working with her.
"I can't believe it's still in place, I can't believe we left it in place. I was one of three brothers growing up and that gives you a certain set of goggles on the world. But I am now the proud dad of two daughters and it doesn't half change your perspective on life. "
During the election campaign, David Cameron was asked about sanitary taxation by a student at the University of East Anglia.
He answered: "This is a long-standing campaign. I have had a look at it in the past. It's quite difficult."
"Some VAT things you can change. Other VAT things, if they're linked to other products, it's quite difficult to do it within the framework of European laws and I can't remember the answer."
But campaigners say that change won't come unless there is strong commitment from EU member states and point out that half the population rely on products not deemed 'essential' by the tax authorities.
They also point out that back in 2000, the VAT on tampons and sanitary towels was dropped from 17.5% to 5% after a campaign by Labour MP Dawn Primarolo, who became a Treasury minister.
There are campaigns to scrap similar taxes in Australia, France, Italy, Malaysia. Canada has axed its own tax.
Related