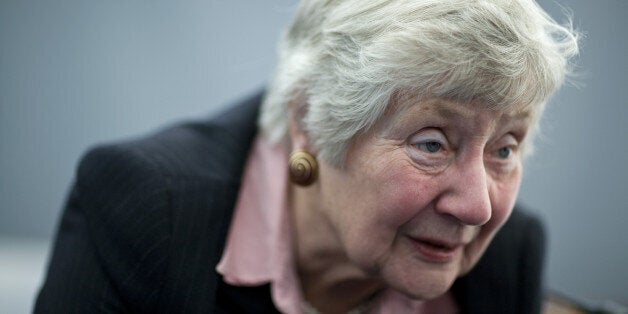 Labour is at risk of a split similar to the one caused by the 1975 European Referendum, Baroness Shirley Williams has warned.
Speaking to The Huffington Post UK, the Lib Dem peer said the moderates in Labour could join forces with the leftwing members of her party if Jeremy Corbyn wins the leadership contest.
Baroness Williams was one of four leading Labour figures who stunned the political world when they quit to form the Social Democratic Party in 1981.
One of the key reasons for the split was the decision of those in the left of Labour to campaign to take Britain out of the European Economic Community, despite voters overwhelming backing membership in the UK's first national referendum.
Baroness Williams said: "We had a genuine sense of being betrayed…on Europe, we were outraged."
Asked if there was a risk of another split in the Labour Party, Baroness Williams said: "Yes I think there is. I don't think there will be a very quick breakaway but I think what there will be, in my view over the next couple of years, a move towards saying why doesn't the democratic left get together and there's quite a lot of people saying that already, in order to do that they would have to buy into certain fundamental values.
She added: "I think therefore there's a basis for a coming together among the slightly leftier end of the Liberal Democrats and the slightly centralist area of the Labour Party."
The veteran parliamentarians give their thoughts on the campaign which saw Enoch Powell and Tony Benn share a platform, Prime Minister Harold Wilson struggle to keep his party together, and the seeds of Labour's 18 years in the political wilderness.
Reflecting on the lessons David Cameron can learn from the referendum, former Chancellor Mr Clarke says the prime minister will have to suspend collective ministerial responsibility, as there are "at least two in the cabinet who would want to campaign for Britain to leave."