Expedition 44 crew members gave up their packaged foods for a healthy plate of "Outredgeous" red romain lettuce on Monday that they grew using a plant system called Veggie.
This is the first time the team, including Scott Kelly who has been in space for a year, has been allowed to sample the "fruits of their labour," according to NASA.
However, the experiment comes with strict instructions to wipe down the lettuce with "citric acid-based, food safe sanitising wipes" first and then freeze half of their bounty so that it can be sent to earth for analysis.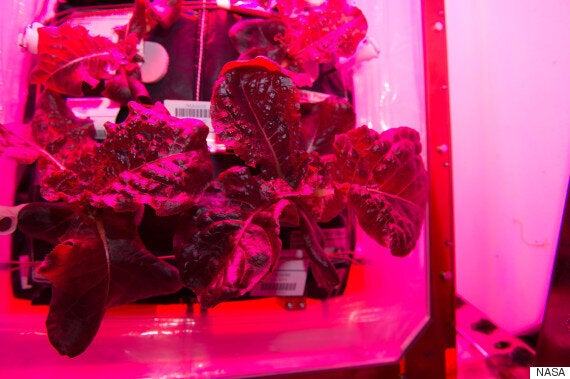 While most of us would probably take eating lettuce leaves for granted, it has taken NASA almost a year to get to this salad-chomping stage.
In May 2014, the ISS team grew its first space crop using "pillows" of seeds. After 33 days, the plants were sent back to earth for analysis.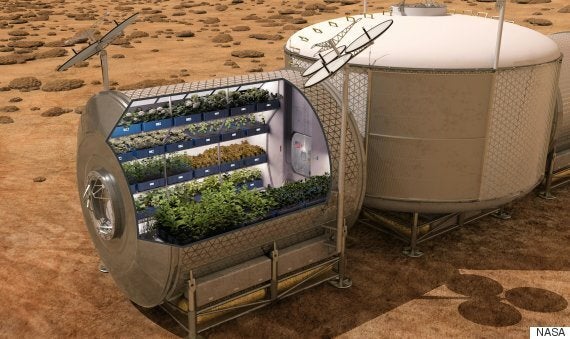 NASA plans to grow food on future spacecraft
The plant experiment, known as Veg-01, uses green, blue and red LEDs to supply the plant with light -- a concept created by Dr. Ray Wheeler in the 1990s.
"Blue and red wavelengths are the minimum needed to get good plant growth," Wheeler explained.
"They are probably the most efficient in terms of electrical power conversion.
"The green LEDs help to enhance the human visual perception of the plants, but they don't put out as much light as the reds and blues."
Aside from the utter coolness of being able to farm in space, the experiment also explores who plant life affects astronaut behaviour.
"The Veggie experiment is currently the only experiment we are supporting which involves evaluating the effects of plant life on humans in space," said Alexandra Whitmire, a scientist at NASA's Johnson Space Centre.
Earth studies have shown plants are associated with well-being and optimal performance.
"Plants potentially could serve as a countermeasure for long-duration exploration missions."
The experiment will involve sending a prized sample of six of its best whiskies into space - carefully stored inside glass flasks.
Once aboard the ISS, the drams -- ranging from a 21-year old to a newly distilled sample -- will be examined over a period of two years.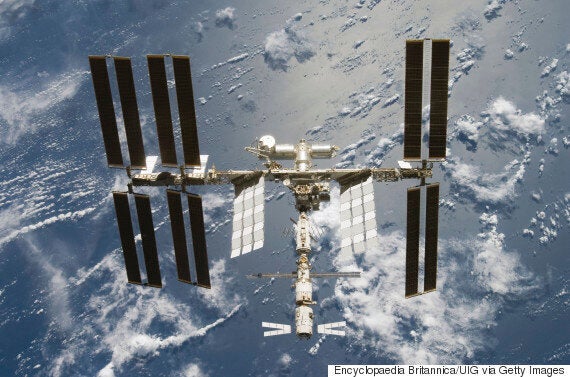 Despite travelling at over 17,100 mph, the ISS could be the perfect place for ageing a single malt.