A Neo-Nazi group has said a letter allegedly sent from one of its members threatening race riots in Liverpool is an "obvious fraud".
Liverpool Mayor Joe Anderson uploaded the letter, purportedly from National Action, to his Twitter page and subsequent stories were written about it in the Sunday Mirror and the Liverpool Echo.
The letter claimed Liverpool would "go up in flames" if a White Man March planned for Saturday was stopped or if heavy-handed policing tactics were used during it.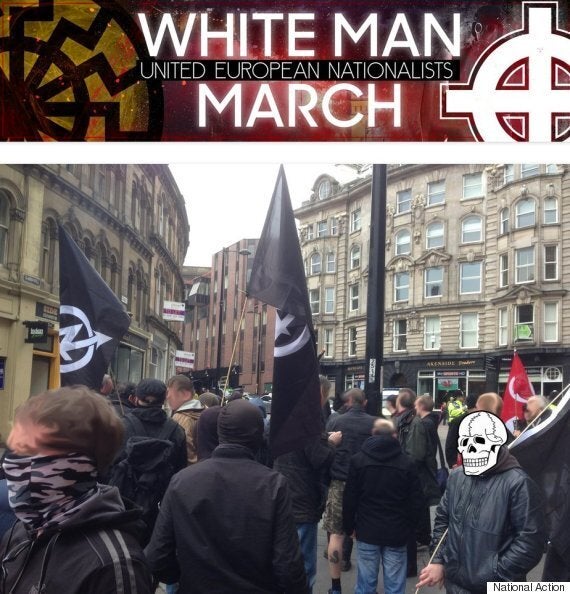 Neo-Nazi group National Action has distanced itself from a letter, purportedly from one of its members, which claimed Liverpool would "go up in flames" if a rally it plans to hold is stopped
It explained that it was "fairly easy to do this" using three or four people, wearing gloves and masks, to spark racial violence in three or four "ethnically enriched areas".
"A few (n-word) beaten up, a few cars set on fire, a few shops smashed and your own non-whites will erupt like a volcano, all we have to do is provoke and run."
The letter went on to threaten the Mayor personally: "We look forward to a national action packed weekend of ethically enhanced chaos and mayhem, we may even pay you a visit if things are played against us, it's in your hands."
The letter ended with the words "only bullets will stop us", written in capital letters.
In a statement National Action has since said the letter was sent from an "agent provocateur", rather than one of its members.
"Any individual claiming to represent National Action who makes such incriminating and ridiculous threats is an obvious fraud with the intent to disrupt our activities by inciting the authorities against our supporters."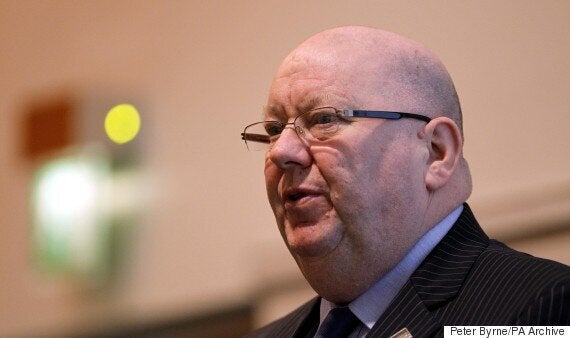 Liverpool mayor Joe Anderson reportedly called on Theresa May for the power to stop the march taking place
The group said they were "appalled that anyone would believe in the authenticity" of the document.
"We are inclined to think that those who have rushed to condemn this letter, are the same people responsible for creating is, as only they stand to benefit."
Mr Anderson reportedly called for a law change to allow him to cancel the march. At present Home Secretary Theresa May is the only person with the powers to veto lawful democratic protests on Britain's streets.
The Echo reported that Mrs May was aware of the letter and was consulting with Merseyside Police.
Mr Anderson told the Mirror: "These people are trying to blackmail me and the people of Liverpool into allowing them to stage a racist march which no-one here wants.
"We are proud of our diverse racial mix and I am appalled by this group. I will defend the right to freedom of speech until the day I die, but there is no place for anyone who seeks to incite racial hatred and violence."
He told the paper that he had asked police to stop the march and Mrs May to grant him the power to do so.
Mr Anderson said: "The power to do so should lie with me. She doesn't know this city as well as I do and cannot begin to fully understand what the people of Liverpool think about this group and their ideas."
A rally in Liverpool last year provoked an angry backlash from members of the public and police were forced to intervene.
National Action reportedly handed out leaflets which said: "Cleanse Britain of parasites. The white man is on the march - white power."