An Indian rape survivor has reportedly been ordered to balance a 40kg rock on her head in order to "prove her purity" so she may cohabit with her husband again.
The woman was denied an abortion by the High Court in Gujarat after falling pregnant during the attack, and now she must endure this test, India Today reports.
She told the channel: "I am very scared. Once my attacker is out of jail, he has threatened me that he will kill me."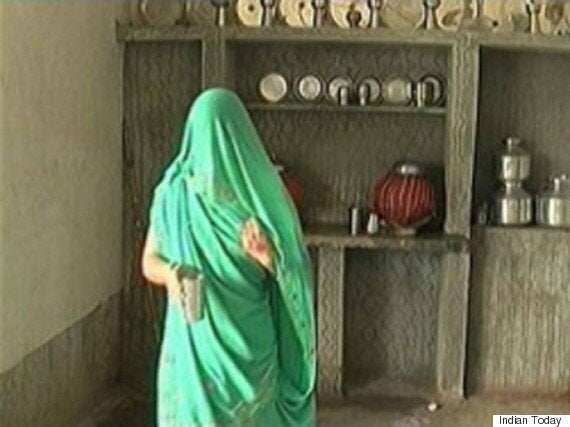 The woman told India Today she fears her attacker will kill her when he is released from prison
The woman has already given birth and was forced to give the child up to the government, Vice News reports.
It adds that it is unclear how long she is expected to balance the rock on her head, musing: "Her observers would await some sort of spiritual signal to show that she had passed."
The Pakistan Express Tribune writes: "'Agnipariksha', which means 'test of fire', is a traditional practice carried out in some parts of India because the virtue of women who have suffered sexual abuse is considered to be 'tainted'.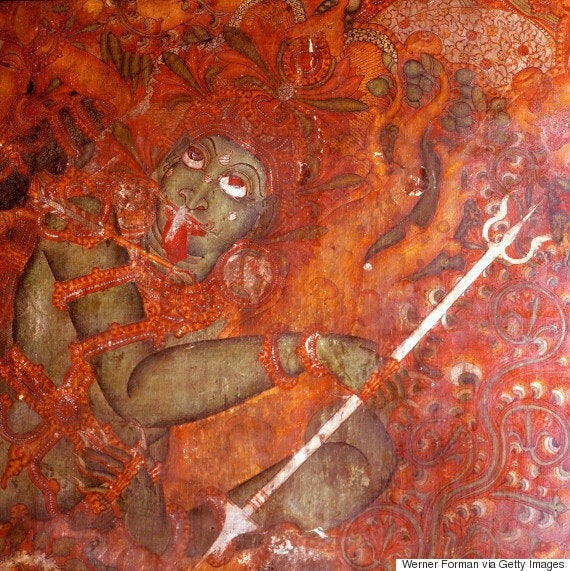 The practice is said to derive from the Hindu poem Ramayana. Pictured is an illustration from the Rajah's palace in Cochin, revealing the demon king who kidnaps Rama's wife Sita
"The practice has its foundation in the Hindu poem Ramayana, in which Sita was made to sit in the fire after she had been kidnapped by a suitor."
India's treatment of women who have been subjected to sexual attacks has been under scrutiny in recent years.
In 2012, a gang of men raped a 23-year-old Delhi student who subsequently died of her injuries, a case that "shocked the collective consciousness of India", according to the judge who sentenced the perpetrators to death.
Since then, New Delhi has emerged as the 'rape capital' of India, with 25% of cases across the whole of India occurring in the capital, according to an Al Jazeera report.
A woman is raped in Delhi every 14 hours, according to figures quoted by the BBC.
Despite this, official figures show that there was only one conviction for rape in the whole of 2012.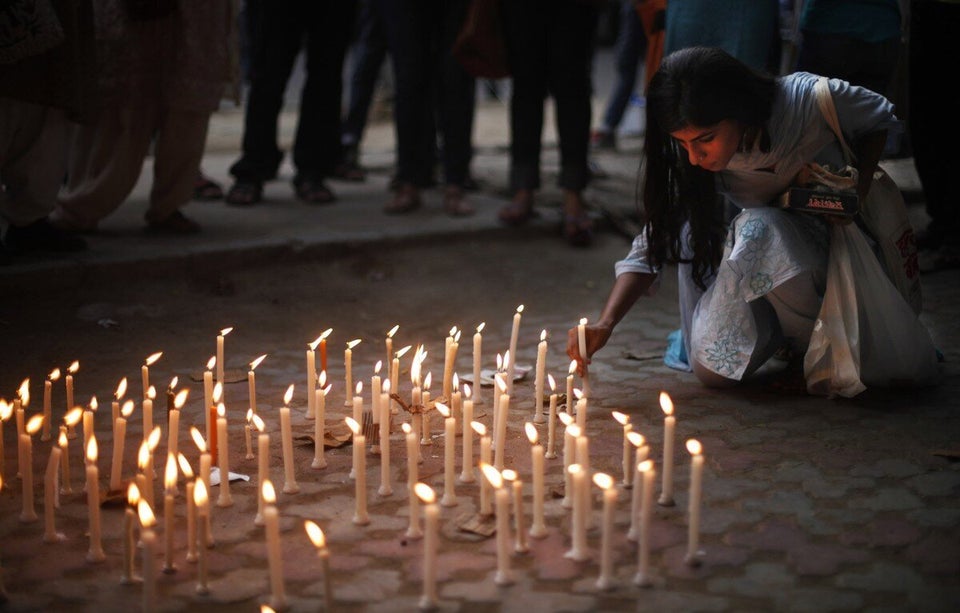 India Rape Protests
Popular in the Community