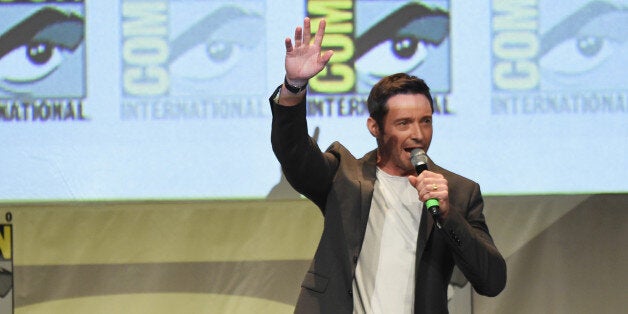 Everyone, it appears, seems to have heard about the craze for dubsmash videos - and Hugh Jackman is no exception.
The actor, known for playing 'Wolverine' in the popular 'X men' films lets his hair down in the video while miming to Katy Perry's beloved track 'Teenage Dream'.
The dubsmash app allows you to take a voice clip from almost anything and film yourself miming over it. It has a selection from songs and movies to funny moments such as Kim Kardashian's cry on 'Keeping up with the Kardashians'.
Jackman fans are loving it as it shows the actor's ability to make fun of himself and show his easy-going side.
This isn't the first playful dubsmash that Jackman has uploaded, previously he recorded a clip of him miming along to 'Bacon Pancakes' one of the songs sang by Jake the dog in the loved children cartoon 'Adventure Time'.
Many other celebrities such as Sarah Hyland, Ashley Benson, J-Lo and Cara Delevingne have all used the dubsmash app to create these humorous videos.