A video showing Paddy McGuinness entering a beauty salon, and confronting a member of staff, has been published online.
The clip shows the 'Take Me Out' presenter approaching one of the staff, allegedly under the impression that the male worker made an inappropriate comment to his wife Christine, while she was having a pedicure the day before.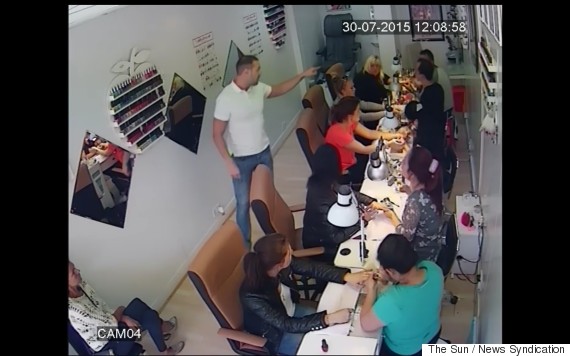 Paddy can be seen approaching the worker
The Sun, who revealed the footage on Monday, state that Paddy claimed the worker had told his wife that she had given him a "hard on".
Following the paper's publication of the footage, Paddy's lawyer told the paper: "Paddy's wife Christine recently visited a salon for a pedicure during which the male attendant said something completely inappropriate and of a sexual nature to her.
"She was very upset by the statement and told Paddy who then went to the salon to remonstrate with the individual, which he did strongly as any husband would.
"Neither the salon nor its employee has yet made any apology to Christine, and so she and Paddy have consulted their lawyers about what action they should take against both the individual and the salon."
However, in an unexpected twist, the salon's owner has hit back, stating that the technician giving Christine a pedicure actually told her she had "hard skin" on her feet.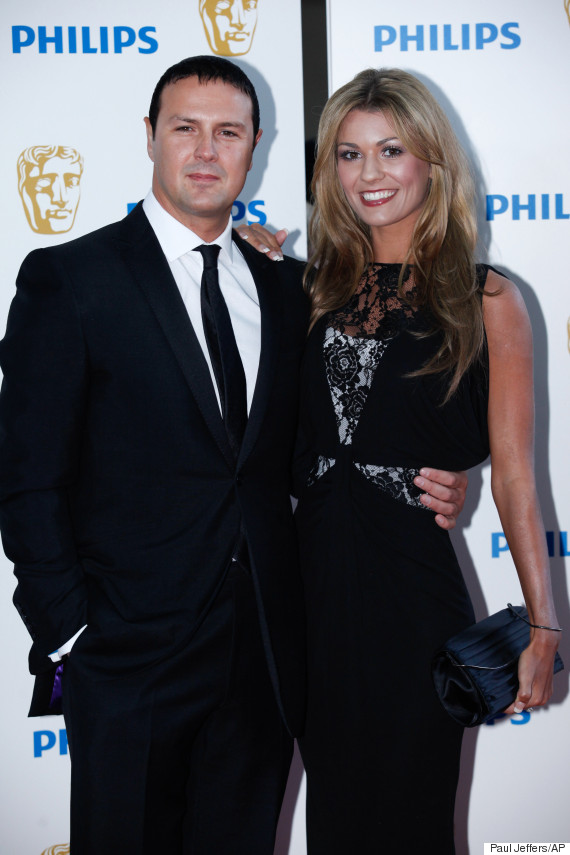 Paddy and Christine McGuinness
Ronald Giron said of Paddy's rant: "It was unbelievable. He just stormed in and was shouting. The place was full.
"I don't think anyone could believe what they were seeing.
"He's a really tall guy and he towered over the worker and was pointing in his face.
"He shouted something like 'I will deck you in' and said 'That bastard tried it on with my wife. He told my missus she gave him a hard on'.
"He was very upset and doing lots of pointing and gesticulating. He told him to 'fuck off' and was going crazy.
"My employee didn't say that though. It was all a misunderstanding because he doesn't speak very good English. I think she probably misheard, went home and told Paddy and it drove him mad."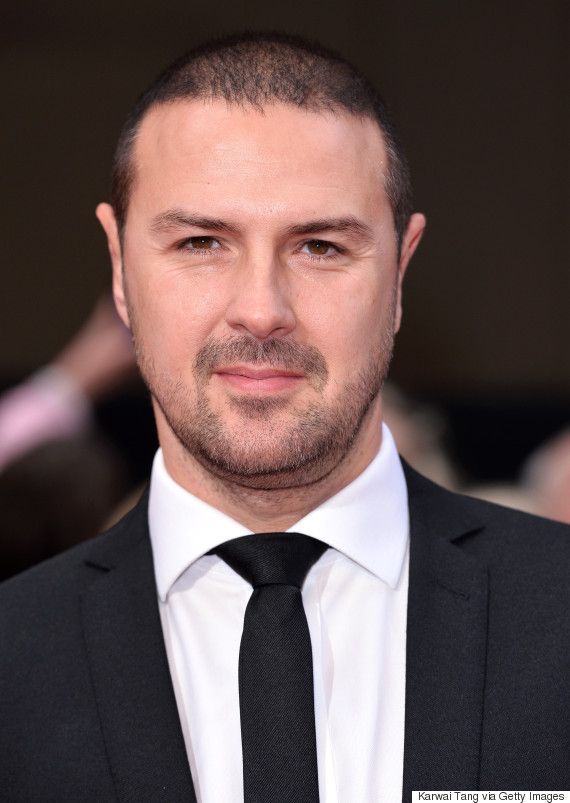 The salon owner believes Paddy's wife was mistaken
'Take Me Out' is currently between series, however Paddy is set to return to ITV, when he makes a guest appearance on 'Coronation Street'.
A trailer published on Monday gave fans a taste of what to expect from his comedic character, who meets Kirk, Fizz and a selection of other 'Corrie' mainstays when they go on a camping trip in Wales.
Earlier this year, the star revealed hopes for a gay version of dating show 'Take Me Out', explaining: "I have asked about a gay version. We have done an OAP special and a celebrity special.
"I have also asked about a reality TV special. It is in the mix. It is up to the powers that be."
LIKE US ON FACEBOOK | FOLLOW US ON TWITTER