If Bear Grylls had five minutes, three raisins, and a stick we're pretty sure he'd come up with something almost entirely identical to the Firestarter.
Unfortunately we're not Bear Grylls nor do we have the required stick handy so instead this wonder tool might just have to do, but what a tool it is.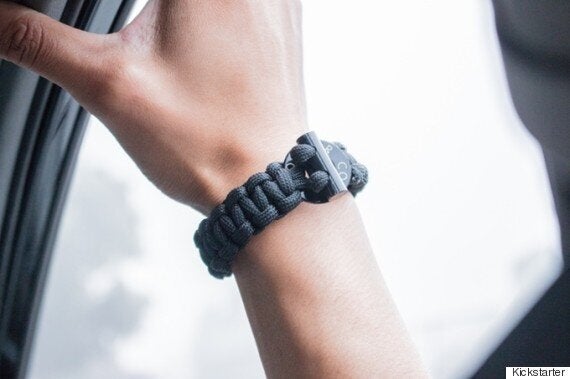 Created by Bomber & Company (the team that claim the fame to having the most successful bag on Kickstarter), this ultimate survival tool is both everything and nothing.
Developed using simple but almost indestructible materials it's designed to be worn as a bracelet and then pulled apart and put to good use at a moments notice.
The key ingredient is the bracelet/keychain itself: a cleverly woven line of military + space grade paracord. Capable of holding weights in excess of 250kg this ultra light but ultra strong rope is designed to serve every purpose from creating spears to being the skeleton of a makeshift tent.
If you have the keychain version you'll also get yourself a military grade clip for totally secure connection to the rest of your survival equipment, or in our case - a pair of trousers.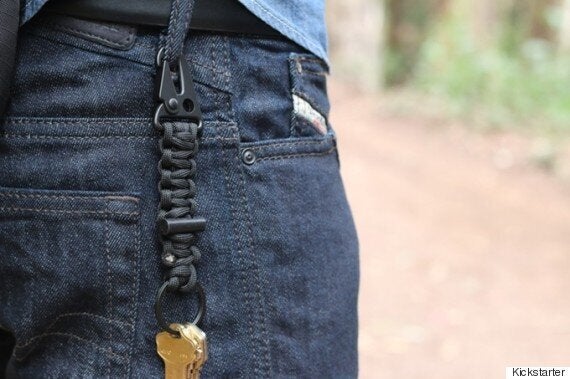 Finally there's a high-quality flint set cleverly disguised as the locking mechanism for the bracelet. Pull it apart though and you'll have yourself the red hot stuff that cave men were dreaming about for years.
Unsurprisingly the campaign has pretty much exploded on Kickstarter boasting nearly half a million dollars in backing, but then that's not surprising considering they're selling two of them for $39.
Related