'Gogglebox' is set to get a whole lot cuter in the shape of a kid's version of the popular Channel 4 show.
READ MORE:
Plans are in place for a special one-off episode of the fly-on-the-sofa show, which is due to hit our screens at Christmas.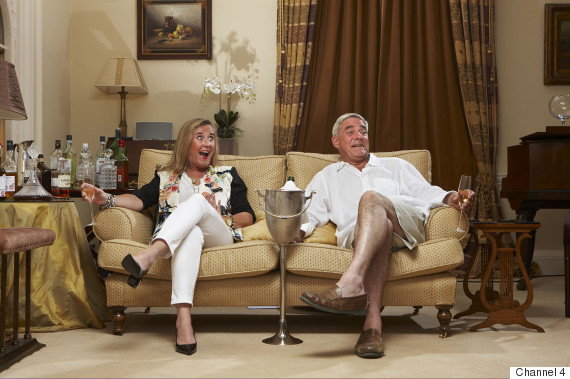 'Gogglebox' stars Steph and Dom
Instead of the seeing the likes of Leon and June, Sandy and Sandra, and Chris and Stephen letting us know what they think of the week's telly, children up to the age of 13 will be airing their views.
News of the one-off show leaked after a casting call went out looking for "outgoing kids from all over the UK who have something to say".
As with the grown-up version of the Bafta-winning show, the kids will mix with friends, siblings or relatives as they give us their own unique take on the key TV moments of 2015.
Tim Harcourt, who produces 'Gogglebox' told Digital Spy: "We have seen that kids say the funniest things on TV, and this version of the Channel 4 hit will allow schoolchildren from different backgrounds to do this as they react to their screens - big and small.
"We think that this Christmas special will show more than their views on visual content and TV today - it will reveal how they see the world around them."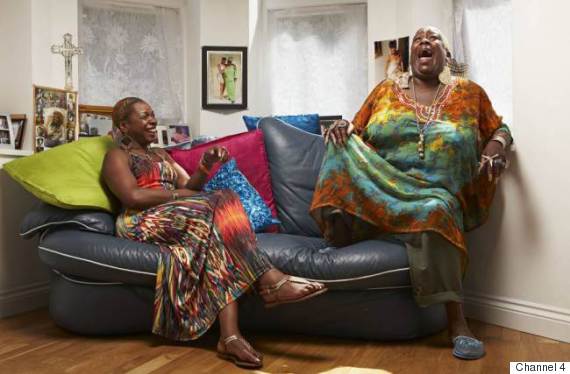 Sandra and Sandy
Channel 4's David Glover added: "I first saw Jurassic Park in a cinema with some kids sitting behind me. There's a scene in which you see some jelly wobble to the thud of an impending dinosaur. The kid behind me just said, 'Jelly!' That makes me think this could work."
Okaaaaaaaay.
Meanwhile, the adult version of 'Gogglebox' is set to return to our screens this September.
Scarlett Moffatt tweeted ahead of the series five finale that she and her family will be back on our screens later this year.
"Well me and the @GoggleboxMoffs will see you all in September for series 6," she wrote.
Check out the best ever 'Gogglebox' quotes below...
LIKE US ON FACEBOOK | FOLLOW US ON TWITTER