Ben Helfgott arrived in the UK 70 years ago today, orphaned by the Holocaust and far from his native home in Poland.
Aged just 15, Helfgott's short life had already been filled with horror. Apart from one of his sisters, the whole family was murdered by the Nazis. When the family was moved to the appalling conditions of the ghetto in Piotrków, his mother and sister went underground. But when the risk became too great for the Poles hiding them, they were forced to go back to the ghetto. The Nazis said that they would offer an amnesty to anyone who had returned illegally but immediately 520 of them were rounded up. Although Helfgott's father was able to organise a permit for the release of his wife, he could not save his daughter. But, refusing to abandon her child, Mrs Helfgott chose to remain with her youngest daughter. Both were executed in nearby woodlands.
After the liquidation of the ghetto, Helfgott was sent with his father to the concentration camp at Buchenwald, before becoming separated from him and moved on to Theresienstadt. Tragically, his father was shot just a few days before the end of the war as he made a bid for freedom from a death march.
Returning to his home town, Poland, Helfgott found there was little left for him there.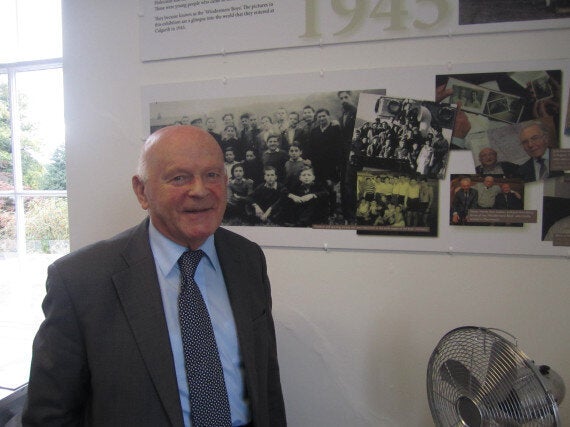 Ben Helfgott was thrilled to be given the chance of a new life in Britain
He told HuffPost UK: "You can't imagine what the situation we left behind was like. Most of us had lost our parents. Some went back to Poland but there was nobody there and they weren't accepted. We didn't know what our future was going to be, where we were going to go."
Far from a warm welcome, Helfgott was almost killed upon his return.
"But then we received the wonderful news that there was an opportunity to go to Britain," he said.
Helfgott was given the chance of a new life when he was brought to England by the Central British Fund for German Jewry (CBF) – the precursor to World Jewish Relief - as part of a transport of around 300 children.
He explained: "Of course, this was something very special but for me especially because I was an Anglophile already - I had been from about eight or nine years old.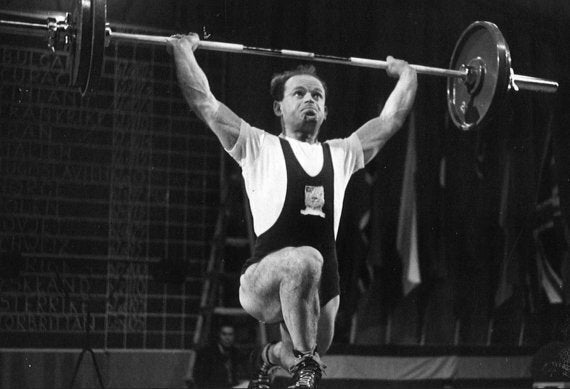 Helfgott representing Team GB at the 1956 Olympics
"I collected stamps from before the age of eight and the stories about them were very interesting, so I was very much aware of Britain. We lived next to the cinema so by the time I was seven years old, I would sometimes go by myself and watch the English films. Of course I didn't speak English but there were subtitles in Polish.
His family had also spoken highly of the country. He said: "When my father had a new suit, he always used to say 'this cloth is from Britain'.
The group of children, nicknamed The Boys despite including 80 girls, was taken to Windermere in the Lake District, where they began their new lives.
He said: "The weather couldn't have been better, it was a golden autumn. We tried to learn English quickly. We played football, volleyball, we were involved in various cultural activities. We wanted to catch up on the six years we lost of going to school. When the war broke out, I was nine years old and when I came to England I was 15-and-a-half. I had lost all those years so I had to make it up.
"Those first four months were wonderful. We enjoyed it, we went to the cinema.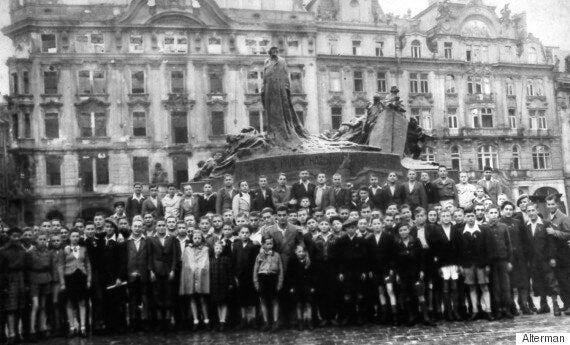 A group of The Boys in Prague before they left for the UK in 1945
"When we arrived, we were received very nicely by the local people. We were there for four months for recuperation.
"No one could imagine what what we went through. The worst part was towards the end. Those whose managed to survive [almost until the end], many of them died. Many of the boys who came did not have a single brother, a single sister, not anything. They were just by themselves."
Even now Helfgott knows how lucky he was to be able to travel to the UK and the current European migrant crisis has left him deeply concerned.
He said: "Yesterday as I watched it on television…I could not hold back my tears. I felt for them.
"This is a very serious problem but it is very difficult to know what to do for the best. This is very much political - what happened to us was completely different from what is happening here now."
The Boys formed a tight bond as they grew up, staying in touch, attending each other's weddings and other important events.
Helfgott was moved to Essex, along with 30 other Boys, and he finally settled in north London.
Many of the children went on to become British citizens, including Helfgott, who applied as soon as he could.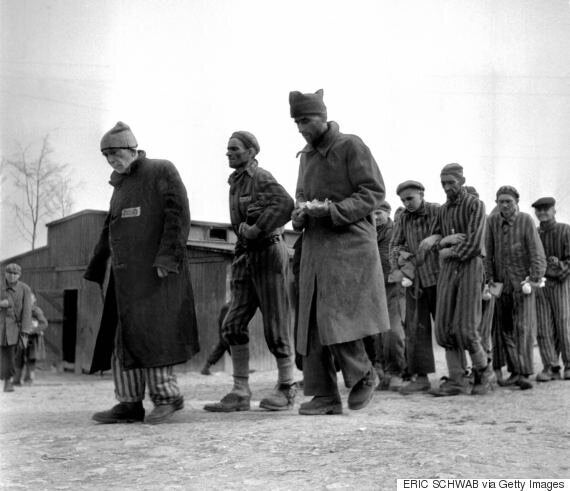 Liberated men at Buchenwald, where Helfgott spent time before being sent on to Theresienstadt
He said: "It meant I was part of this country. I think this is the most wonderful country one can possibly be in. The opportunities people have when they come here are very special.
Asked if he feels proud to be British, Helfgott said: "Very much so."
He said: "For me to come to Britain was something very special and I still feel that way now."
Helfgott took his new status as a British citizen seriously and even went on to represent Team GB at the Olympics.
It began when one day, during the school holidays, he was swimming on Hampstead Heath. Seeing some men weight training, Helfgott asked if he could have a go. Although sceptical, the men agreed and to their astonishment the 18-year-old lifted 180lbs with ease, according to the Holocaust Day Memorial Trust. From then, he was hooked.
He went on to represent the country in the 1956 Melbourne Olympics as Team GB's weightlifting captain and was also a bronze medal winner at the 1958 British Empire and Commonwealth Games.
He said: "I loved sport from the time I was five year old. I loved competing. Sport and education were the most important part of my life, so when I came to England, all I wanted to do was catch up."
Helfgott, and many of the other Boys, were keen to give back to the country that took them in as orphans and so they set up the '45 Aid Society, named after the year they came to the UK. He remained chair of the society for 46 years.
He explained: "We never asked anything from anybody, on the contrary. We had our own society from 1963, not only to help us but to help others. With all the help we received, our attitude was that we had to give back following the opportunity we were given to come to Britain."
He added: "Something that I have been fighting for all my life is to ensure that people get on with each other, people help each other."
Helfgott continues to do work alongside other '45 Aid Society members to continue to teach the lessons of the Holocaust.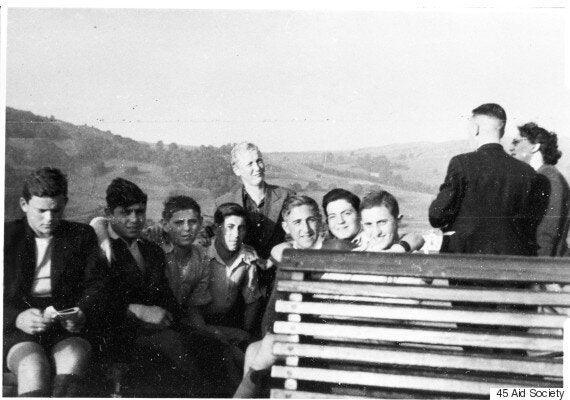 The Boys spent time catching up on their lost childhoods when they arrived in Britain
Several of The Boys will return to Lake Windermere on Friday to commemorate the anniversary of their arrival.
Helfgott, who went on to marry and now has three sons and nine grandchildren, said: We came from hell to the Garden of Eden - a place of beauty and quiet. My new life began in the Lakes but I can never forget the life I had before and what happened to my family.
"The Holocaust is a legacy that belongs to us all. I ardently hope that the memory of the Holocaust will not be used to give us a clear conscience but it will permanently service to foster respect for human dignity and the fundamental values that underpin our civilisation."
World Jewish Relief has the records of tens of thousands of people who they helped to bring out of Nazi-occupied Europe. These can be accessed here.