Footage has emerged of former Manchester City striker now Costa Rica manager Paulo Wanchope coming to blows with a security guard at under 23 game against Panama.
The 39-year-old, who played for Derby County and West Ham, before ending his time in England at Manchester City in 2004, was caught on camera shoving and then trading punches with the security guard, who launched at Wanchope with a flying kick.
After a flurry of punches, the security official appears to get the better of 6ft 4in Wanchope, forcing the much taller man into a seat.
The altercation kicked off after Wanchope tried to make his was onto the pitch to remonstrate with the referee.
Wanchope, who won 73 caps for his country, will likely now face questions over his job after Mexico's manager Miguel Herrera was sacked in July after for allegedly hitting a journalist.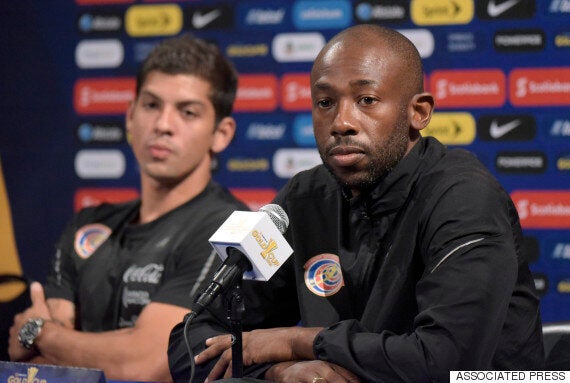 Costa Rica coach and Former Manchester City striker Paulo Wanchope
The violent coming together had everyone reminiscing about some of Wanchop's classic moments in English football:
Wanchope currently remains as Costa Rica manager with the country's FA dismissing calls for him to be fired.