A huge explosion at a container port in the northeastern city of Tianjin in China has left at least 50 dead and hundreds injured.
It is understood that 500 people were injured, with hundreds admitted to hospitals in the city after an explosion shattered windows and knocked doors off of buildings in the area.
Firefighters are among the dead.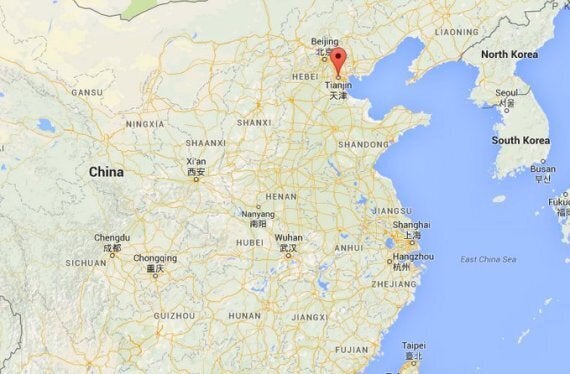 Tianjin, pictured in northeast China
The official China Daily claimed the blast occurred in a warehouse for dangerous materials, and added that the logistics company running the facility did have proper approval for its business.
Windows were blown out of high rise apartments and office buildings were destroyed. A fireball appears to have swept through a car park of 1,000 new Renault cars, with the paint burned off and the cars left charred.
The explosion shattered windows miles away and was reported to have been visible from space, Japanese weather satellite Himawari-8 capturing the moment it happened.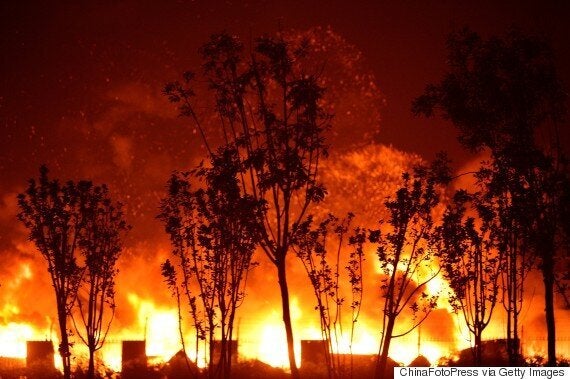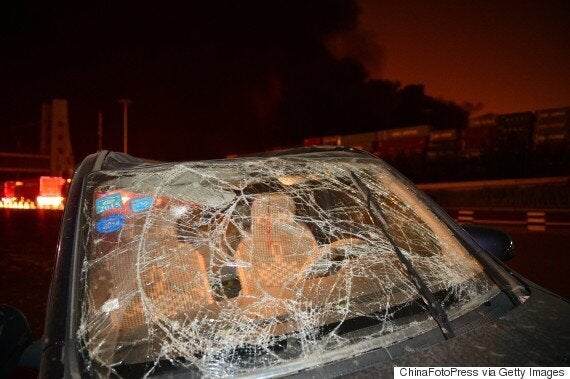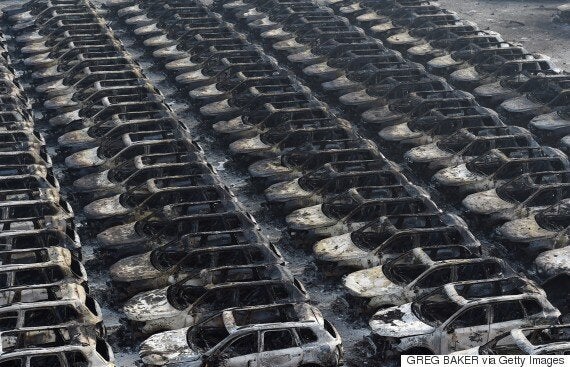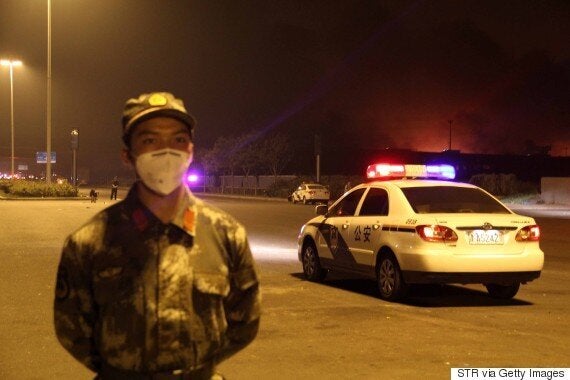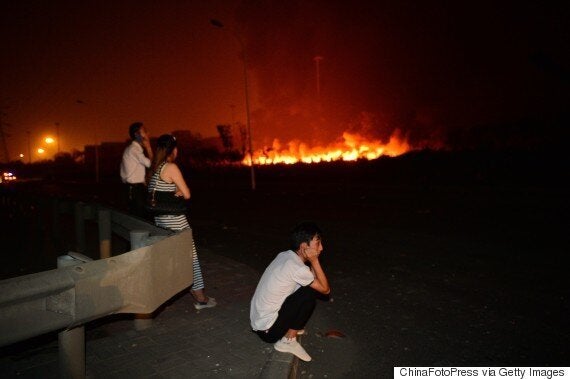 Police are keeping journalists and bystanders away with a cordon, keeping people from accessing the site of the explosion.
On China's popular microblogging platform of Weibo, some users complain that their posts about the blasts have been deleted, and the number of searchable posts on the disaster fluctuated, in a sign that authorities are manipulating or placing limits on the number of posts.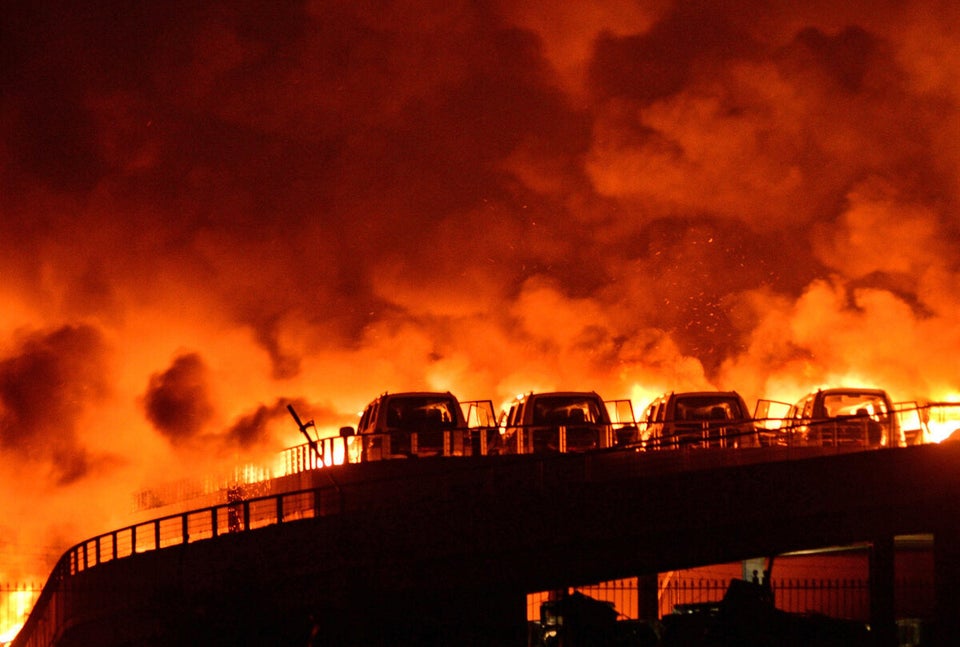 Explosion in Tianjin
Photos taken by bystanders and circulating on microblogs show a gigantic fireball high in the sky, with a mushroom-cloud. Other photos on state media outlets showed a sea of fire that painted the night sky bright orange, with tall plumes of smoke.
Pictures and video of the shocking incident were also posted on Twitter.