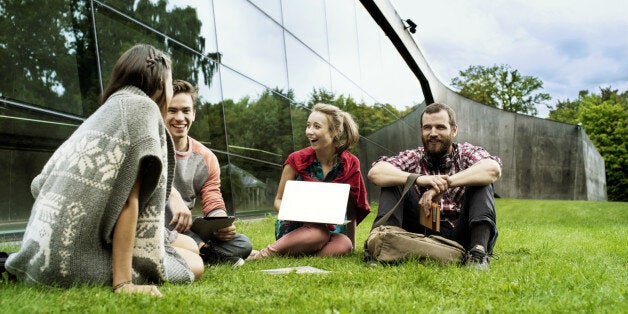 A record number of students have been accepted onto degree courses in the UK with 409,410 taking up places so far - up 3% on the same point last year, initial Ucas figures show.
Around 300,000 students in England, Wales and Northern Ireland will be heading to their schools and colleges to receive their grades.
Last year A-level pass rates dropped for the first time in more than three decades, while the proportion of exams awarded the very highest grades rose.
In total, 98% of exams scored at least an E grade, down by 0.1 percentage points - the first time it has fallen in 32 years.
Just over one in four (26%) of exams were awarded an A* or A grade, down 0.3 percentage points on 2013.
The proportion of A* grades rose to 8.2%, up 0.6 percentage points.
Boys out-performed girls at A* grade for the third year running, with 8.5% of boys' entries attaining the top mark, compared with 7.9% of the girls, according to the official data, published by the Joint Council for Qualifications (JCQ).