Stars including Dennis Waterman have gathered at Reading Crematorium to pay their last respects to George Cole, who died last week.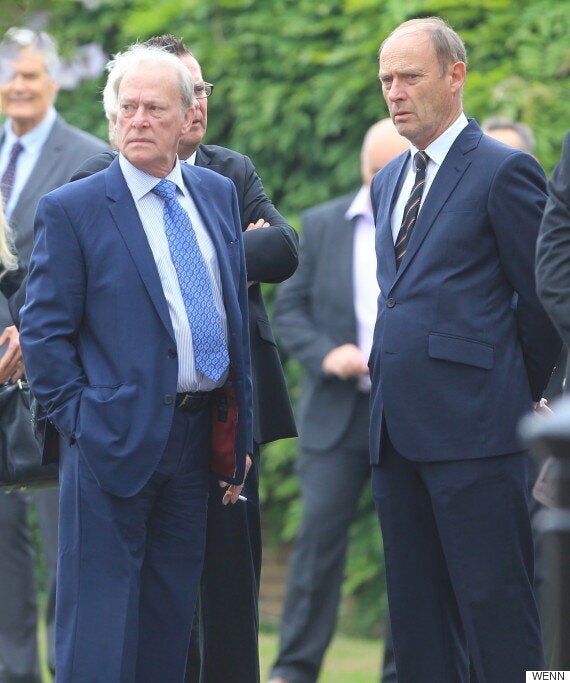 Actors Dennis Waterman (left) and Patrick Malahide were among the first mourners to arrive at the ceremony in Reading
Dennis Waterman, who played Terry alongside George in the long-running show, read an eulogy to the star during the service, which also included the 'Minder' theme tune being played.
The upbeat song 'I Could Be So Good for You' was a Top 10 hit for Dennis in 1980.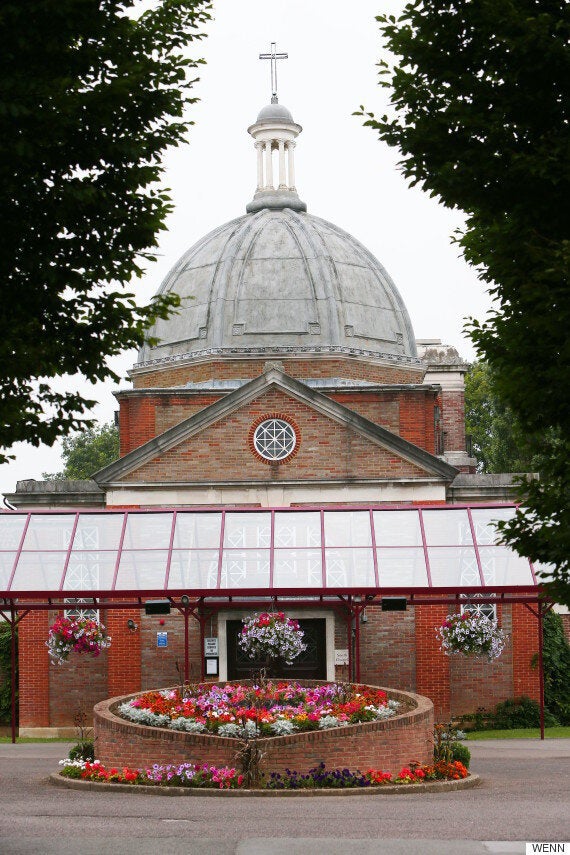 The service was held at 11.30am at reading Crematorium
"I'm not sure how good I'll be. I can eulogise about him for weeks but I don't think they want that.
"It'll be horrible but a wonderful celebration I think."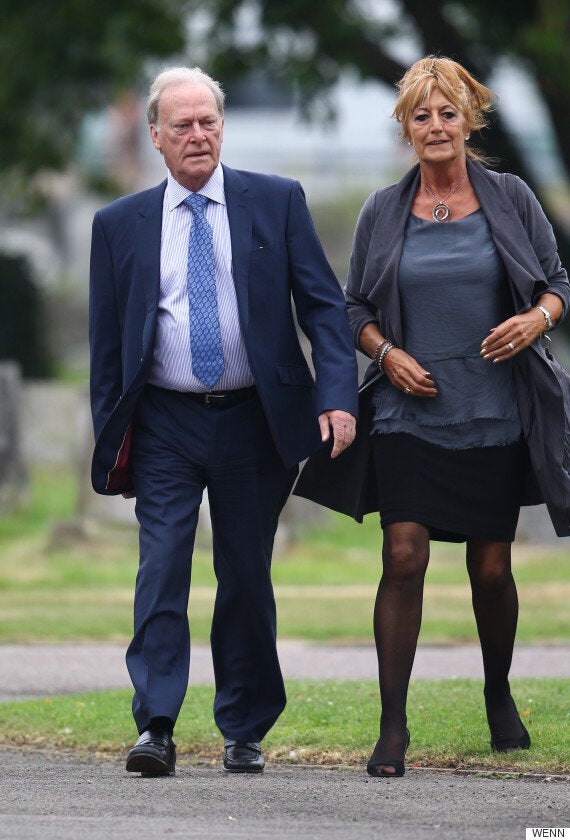 Speaking after the service, Waterman told the BBC: "He was just the most popular person in showbiz and the nicest and the best.
"He was happiest when he was at home, when he was getting a few winners, and with his family and in his garden."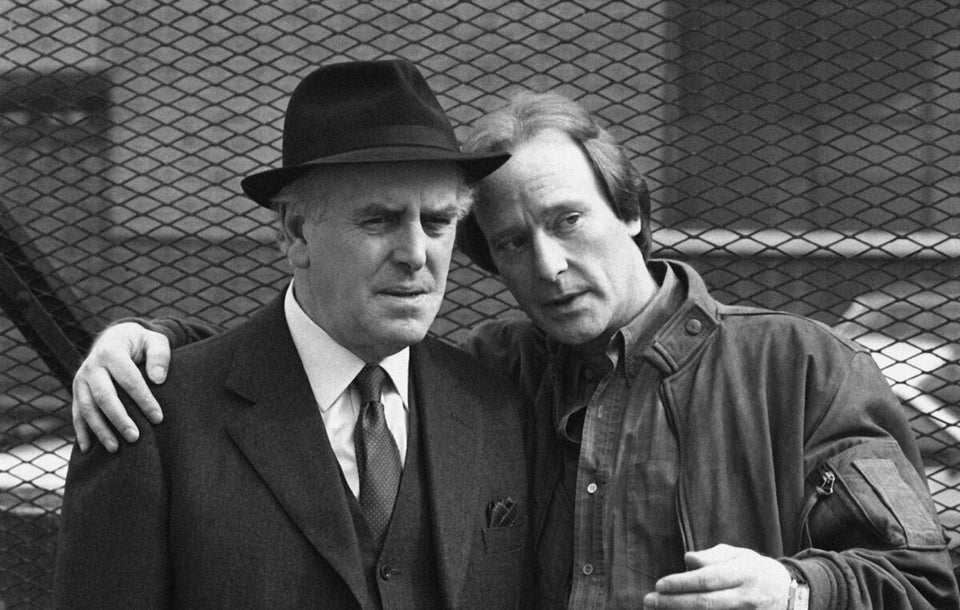 George Cole (1925-2015)
Related