Ofcom has released an online tracker to help us find out how much mobile coverage we should be getting.
The system uses data from all the main network providers including, EE, O2, Three and Vodafone, alongside its own information on signal strength to let UK residents know how strong their coverage should be.
Users will need to feed the tracker with a postcode, network, signal type and indicate if they are located indoors or outdoors.
The result looks something like this: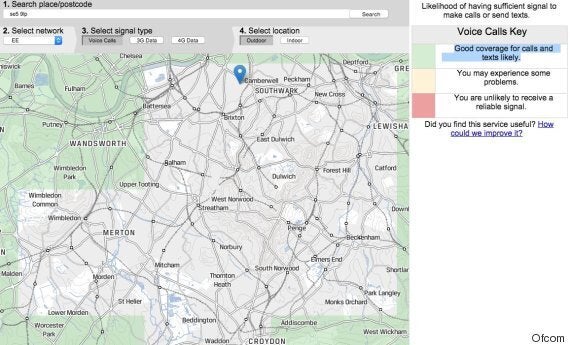 As you can see, the accompanying colour-coded key shows areas where coverage is most and least likely. Ofcom say the results take into account natural obstructions to coverage such valleys and hills.
The watchdog says its tracker aims to improve current consumer experience by helping people choose "a service that best suits their needs, while promoting competition between mobile operators."
"Access to reliable mobile phone coverage used to be a 'nice to have'," said Steve Unger, Ofcom's chief technology officer in a statement.
"Now it's essential to many people's lives.
"We believe our map is the most comprehensive tool available to consumers and businesses to check mobile coverage. We're encouraging people to feed back after using the map, so we can continue to improve its accuracy."
Related