Holidaymakers were left fearing for their lives after hotel staff staged a Tunisia-style terror prank as they relaxed by the pool.
A group of workers at the Grand Yazici Mares hotel in Turkey dressed in traditional Arab clothing and scarves and stalked the grounds with fake machine guns. One was spotted wearing a fake beard and carrying a canister marked "fuel".
Manchester electrician Jason Phythian had the so-called fuel tipped over his head, before the worker brandished a lighter at him.
It later emerged that the performance, which reportedly sent some guests run running for their lives, was part of the five-star hotel's "entertainment" package.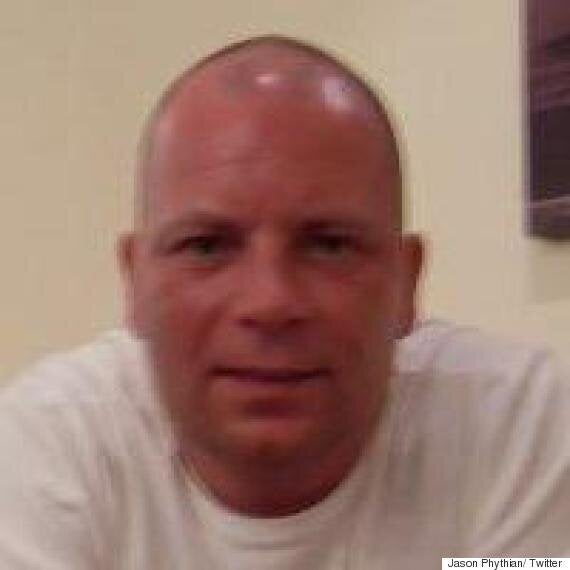 Gunman Seifeddine Rezgui targeted holidaymakers when he opened fire at a beach resort in Sousse.
Phythian, who was travelling with family including his sister Dawn Sutton, said he confronted the hotel management who informed him it was all a joke and told him to take it up with their holiday rep.
He added: "Dawn had been haunted by the news of the Tunisia attack and we'd tried really hard to persuade her to come with us.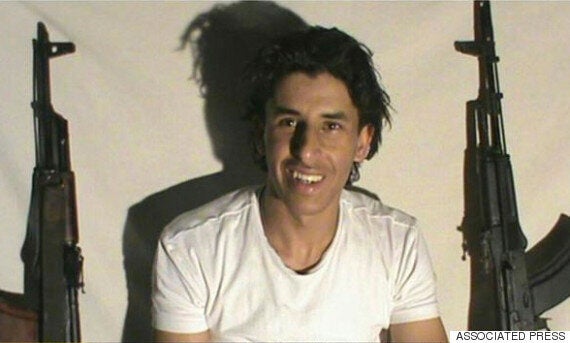 Seifeddine Rezgui went on the rampage in the tourist resort of Sousse
"You could see in her face that she thought her worst nightmare was coming true."
"One day [I] was so shocked to see them dressed up, one was dressed in army pants walking around [the] pool with [a] gun and pointing it at people, another dressed up as a drunken tramp, then there were two walking around as Arabs, one with a rifle and one with a container with fuel [written] on it (it was only water). He came up to a family member and poured it on his head then pretended [to] light his head, they all thought this was entertainment, I just thought it was such bad taste after what happened in Tunisia. After that [I] never went around the pool again."
A spokesman for Jet2Holidays told Huffington Post UK: "We are sorry to hear about the distress experienced by the Sutton family and on hearing this we immediately spoke to the hotel management.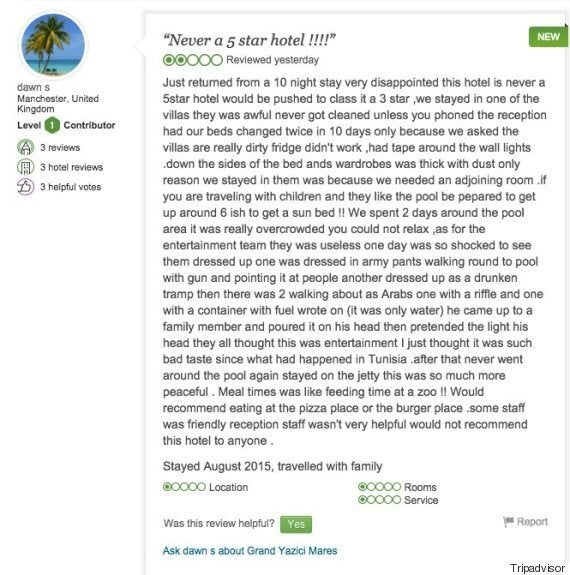 "They have assured us it was never their intention to cause any offense or upset with their entertainment programme.
"This was a Hollywood themed poolside show, which included the characters Rambo and Superman, and it is always well received by the hotel's residents.
"The hotel management now understands that some of the costumes may have caused offense and they will no longer use these in their shows."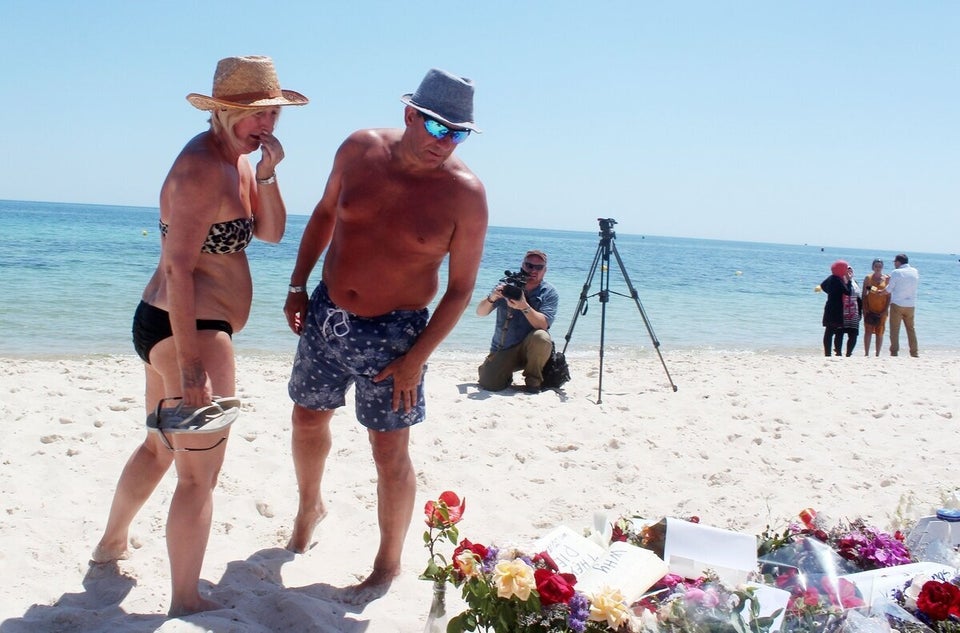 GRAPHIC WARNING - Tunisia Terror Attack
Popular in the Community