A cancer patient has revealed how a miraculous recovery meant the church he booked for his funeral became the venue for his wedding instead.
Sean McCabe from Wales overcame cancer after having a life-saving bone marrow transplant.
But instead of cancelling his funeral booking for St David's Church in Tonyrefail, the father-of-three decided to get married there instead.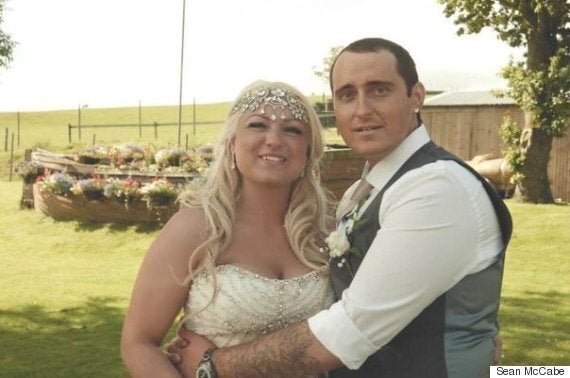 Sean McCabe married the love of his life, Lisa Williams.
The father-of-three was diagnosed with cancer in June 2013, after suffering terrible pains in his arms and legs.
After undergoing chemotherapy, McCabe was given the all clear three months later. However, it was too good to be true.
In November 2013 he was diagnosed with stage 4 Hodgkins Lymphoma. And doctors revealed the heartbreaking news that he wouldn't live past two months.
Devastated by the harsh reality, McCabe penned a goodbye letter to his three children and organised his funeral at St David's Church in Tonyrefail, Wales.
However things changed for the better when McCabe received a bone marrow transplant.
Surprised doctors told McCabe that he was in remission and the first thing the 30-year-old did was change his funeral reservation to a far happier one.
McCabe married the love of his life Lisa Williams, 31, in a stunning ceremony at the church.
He told Wales Online that he didn't suffer any wedding day nerves on the morning of the wedding, but pulling up to the church was emotional, particularly because his situation could've been far different.
He added: "When I was in the church and I saw Lisa walking down the aisle it felt like a dream. When the vicar asked if we could stand up for the bride, my breath was taken away – I was filling up."
Now McCabe is campaigning to raise awareness of giving blood and donating bone marrow, while also spreading messages of hope and positivity to cancer patients with his hashtag #NeverGiveUp.
He told HuffPost UK Lifestyle: "If I didn't have the bone marrow transplant from the donor in America, I really don't think I would be alive today."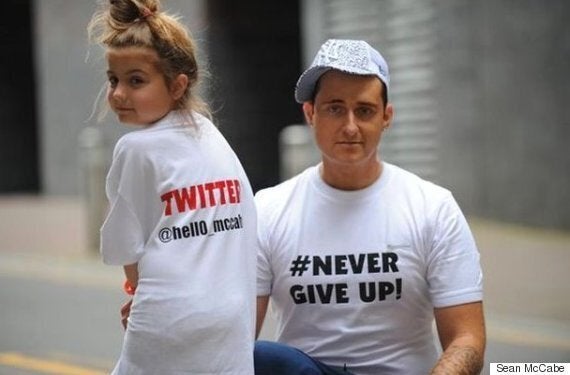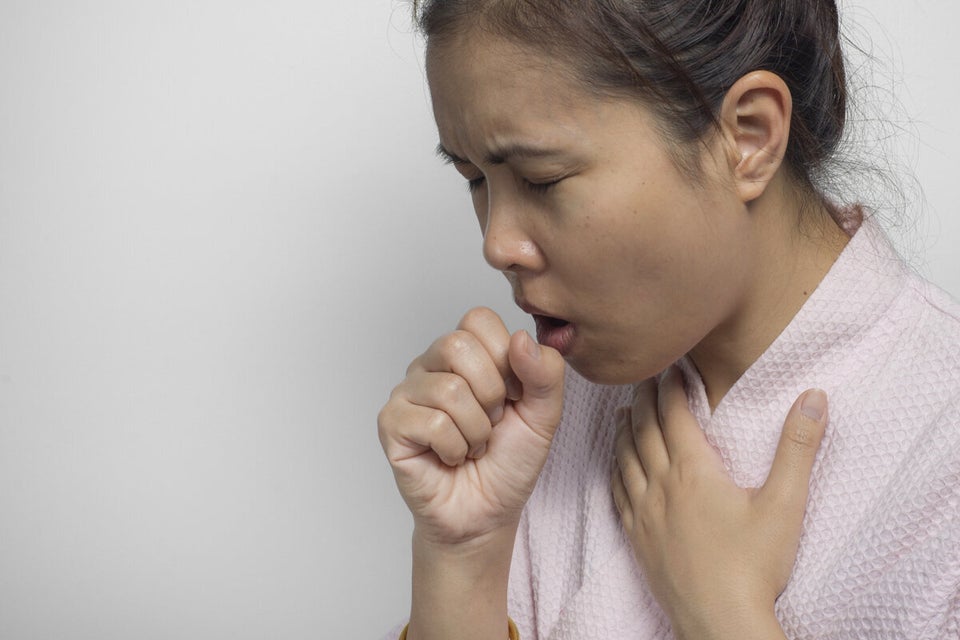 10 Symptoms That Could Mean Cancer