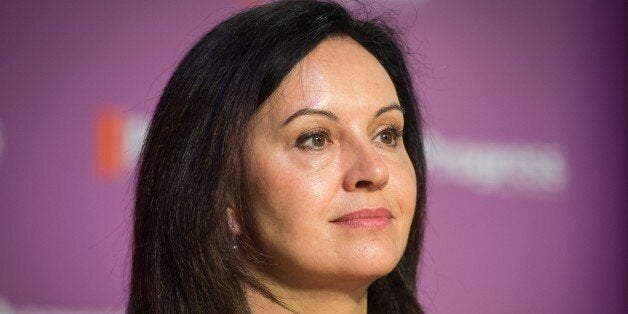 Labour deputy leadership candidate Caroline Flint has said the party still has to appeal to "millions of people" beyond activists and supporters attending packed Jeremy Corbyn's rallies if it is to return to power.
In an interview with The Huffington Post UK, the shadow energy and climate change secretary says the new leadership should be able to "win in the country", recalling "massive" Michael Foot events in the 1980s that failed to translate to electoral success.
The Don Valley MP makes clear Labour must capture the centre ground and win back Tory votes if it is to win in 2020, arguing it is a place "full of ordinary working class and middle class people" who "elect governments to do great things".
"We need them again," she says. Around 600,000 people have started to vote in the leader and deputy leader elections, with the result to be announced on September 12.
Ms Flint, who is running against Tom Watson, Stella Creasy, Angela Eagle and Ben Bradshaw for the deputy role, suggests the party has to be careful not to mistake the mania surrounding Jeremy Corbyn for widespread popularity.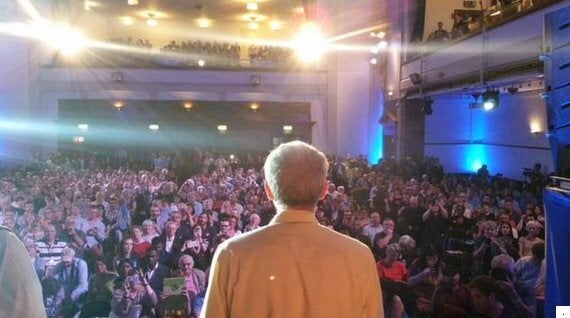 Jeremy Corbyn speaks hundreds of supporters at a rally in central London
She said: "There is nothing wrong with packed out rallies, don't get me wrong, I'd like to play to a packed out rally certainly.
"But we should always be mindful about the people who are not coming to the rallies – because they are in their millions. There are millions of people out there that we have to reach out to. I think this is not rocket science.
"It is one thing to win in the party. We actually have a responsibility as the party to make sure we have a leadership team that can win in the country."
Ms Flint, who points to spending her first 18 years as a Labour Party member out of government, says: "The 17-year-old Caroline would like to talk to the 17-year-olds today about what that [opposition] is like and what you have to deal with."
In the interview, she also says if the new leader can not "hack it" she will tell them so, speaks of her tough upbringing with an alcoholic mother giving her the "inner steel" to be deputy leader, and rejects Mr Corbyn's proposal to renationalise the energy companies as too expensive.
She also says she is "very concerned" about the integrity of the leadership and deputy leadership election amid reports of infiltration, and admits some long-term Labour members resent having the same vote in the contests as people who have paid just £3.