A fox cub found trapped in a three-inch gap between a garage and a house has been rescued against all odds, after firefighters tore down a wall.
The RSPCA was called out in the early hours of Sunday morning after a member of the public heard the animal "screaming in pain" at the house in Saltdean, near Brighton.
The improbably small gap surprised rescuers who were able to capture an image of the animal before it was released.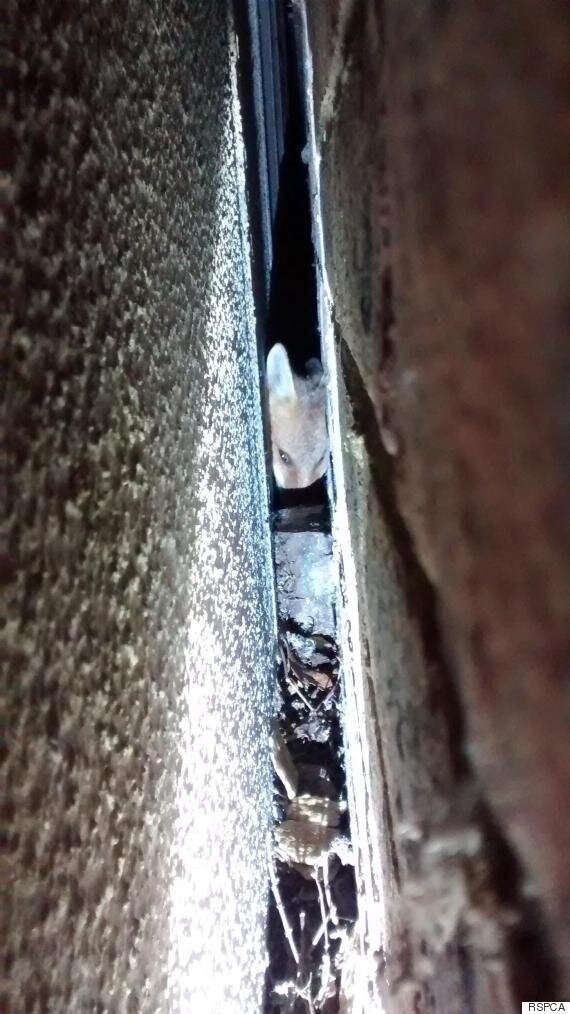 The animal was photographed before being released unharmed
RSPCA inspector Marie Stevens said: "It was touch-and-go whether this little animal was going to survive this mishap, due to how severely he was wedged into that tiny space.
"He was completely pinned by his head, shoulders and hips. We don't know how he got himself so stuck, but there was no way he was getting out by himself.
"The team from Rottingdean Fire and Rescue did a fantastic job. They spent more than an hour bashing through the garage wall to reach him unscathed. They had to remove bits of concrete, as the fox couldn't be reached at all.
"I was so relieved when we got to him, and found him uninjured."