the people who promote sugary breakfasts as a solution to the problem of skipping breakfast.
The TV chef and campaigner, who along with health experts has been asked to help the Government in tackling the problem of obesity in primary school children, said what is being sold is "sugary shite".
In an interview with The Sunday Times Magazine, in which he is talking about his latest documentary Jamie's Sugar Rush, he said: "Most people don't have breakfast. It means you're three times more likely to be overweight or obese.
"Normally, the people who try and solve your breakfast problem are the biggest w*****s in the food industry. If you analyse what they're selling, it's sugary shite. And they win."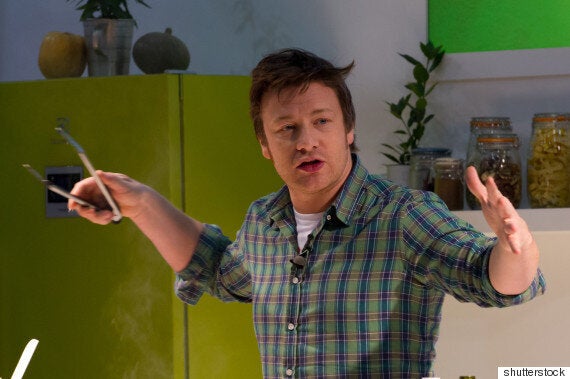 Oliver, known for his campaigning to improve the quality of school dinners, said Sugar Rush has affected him "a lot".
He said he has been in hospitals on and off for the last couple of months meeting paediatricians, and said there are departments "designed to reconstruct faces from traumatic accidents" but instead they are "pulling bloody teeth out of kids, and they're furious".
Oliver also told the magazine about how turning 40 changed his outlook.
"When you come to 40, you think you've got a while, but it's ticking.
"You start to realise that you're half dead, so let's get on with it. I want to get as old as possible, and to do that you've got to live a certain way. That's the rules of the game."
Last month, David Cameron said it was "disturbing" that 10% of children are obese when they begin primary school but the figure rises to 20% by the time they leave.
The Prime Minister said obesity was an "enormous health challenge" for the country with a "vast" cost to the NHS.
Mr Cameron said: "I think the point I'd make when you look at the most disturbing figures, it's the fact that 10% of children go into primary school obese, but 20% are coming out of primary school obese and so it's this primary school period where we really can do better."
Related