A forest. A haunted house. A nightmare. Hell.
These are the usual places where you would expect to find a beast like this.
You'd hope not to run into one when checking your electricity meter...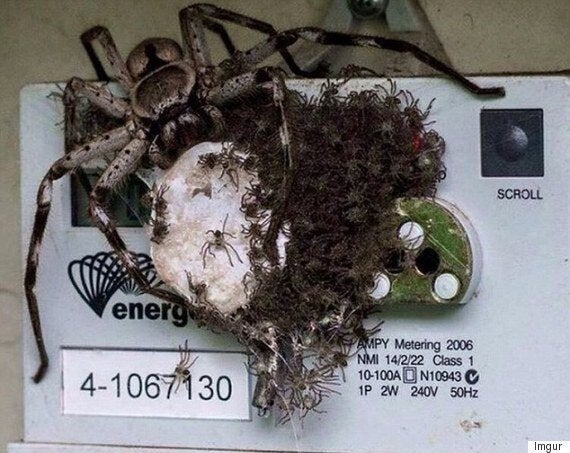 NOPE. NOPE. NOPE. NOPE. NOPE.
Particularly one that had chosen to sit astride the monitor clutching a sac and one mammoth brood of babies.
It's unclear if this is a huntsman or a wolf spider, but as Velociraptornado so eloquently puts it, "That is a whole lot of NOPE."